Major shifts at GT Advanced Technologies
The Merrimack-based technology firm is moving most of its sapphire fabrication to Ariz. while also expanding its electronics equipment line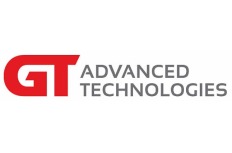 Despite its half-billion-dollar deal with Apple Inc. and a pick up in its solar energy business, GT Advanced Technologies will be cutting 70 jobs, the Merrimack company said.
None of those cuts will occur in New Hampshire, said a company spokesman. But restructuring is causing the company to reassess and put on hold possible expansion, according to Tim Thompson, Merrimack's community development director.
The restructuring costs will result in charges of approximately $1.8 million in cash and non-cash charges of approximately $11.6 million over the second and third quarter. Most of those charges and the bulk of the layoffs will occur at the former Crystal Systems plant in Salem, MA – the very company GTAT acquired in 2010 to get the sapphire technology that led to the Apple deal. It is the Apple deal penned last fall that resulted in the layoffs.
GTAT is moving most of its sapphire fabrication in Salem to Mesa, Arizona, which is rushing to provide Apple with durable material needed for glass as it rolls out more iPhones with larger screens and other mobile devices. Apple wanted the facility in the Southwest, presumably to put it closer to the low-wage Mexican workforce that will manufacture the devices.
"GTAT has transformed itself into a highly diversified organization that serves a wide range of markets," said Tom Gutierrez, president and CEO. "This realignment positions our key resources in the geographies where they are likely to be most effective allowing the company to optimize its R&D skill mix and better take advantage of growth opportunities across our many business segments."
The shift isn't just because of Apple. The company will be expanding its equipment business with applications ranging from solar and LED to power electronics, consumer electronics and industrial, according to the GTAT release.
As a result, GTAT workforce as a whole has grown to an all-time high of 1,100 workers. While most of that growth was in Arizona, it looked like it would mean more jobs for the New Hampshire area as well. In addition to the R&D work, GTAT told Merrimack planners back in March it was considering manufacturing sapphire at Merrimack, though not necessarily for Apple, and submitted plans for 100 new parking spaces.
But the company told NHBR in early May that it may not go ahead with the plan, and two weeks later (May 20) asked for a two-year planning extension of the permit as it "reassessed" the situation, Thompson said
In addition to the consolidation of manufacturing in Arizona, the company said it was discontinuing one sapphire endeavor (known as Kyropoulous growth program) because it had a limited market. And while keeping in house process development, software and controls engineering, as well as other expertise, "the company will outsource more routine, non-proprietary engineering functions to third parties on an as needed basis."
"The emphasis here is on efficient use of the company's capital as we drive to accelerate new technology to market, rather than pure cost reduction," Gutierrez said.
GTAT – which went public in 2008 as GT Solar Technologies – started out building equipment to produce silicon material for solar cell manufacturers. But as the solar market collapsed, the company diversified into the sapphire market. It originally bought Crystal System, which had been fabricating sapphire for the LED market.
At the time, the company wanted to sell the technology and mainly used the Salem facility for demonstration purposes. But as the LED market also slowed, it sought other uses for the technology, focusing on mobile communications.
The Apple deal changed GTAT, going from solely an equipment provider to a manufacturer as well. Apple would prepay GTAT not only to install hundreds of furnaces, but also to run them, on land owned by Apple but leased to GTAT.
According to the agreement – which was just filed with federal regulators a few weeks ago – after an initial $225 million payment, Apple would pay GTAT $111 million by end of 2013, another $103 million on February 28 and a final payment of $139 million on an undisclosed date.
All evidence seems to indicate that the GTAT is meeting that schedule.