Major expansion planned at Dartmouth engineering school
$25 million gift to fuel effort at Thayer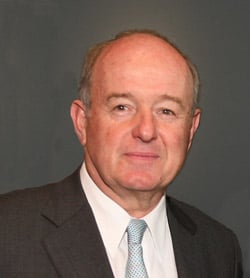 A $25 million gift – the single largest in the 149-year history of the school – will be used to significantly expand Dartmouth College's Thayer School of Engineering.
The donation was made by Barry MacLean, chairman and CEO of the Illinois-based MacLean-Fogg, a manufacturer with more than 35 locations worldwide and a workforce of 4,500. He is a 1961 graduate of the school.
Of MacLean's gift, $15 million will be used for the design and construction of a 180,000-square-foot engineering building. The remaining $10 million will be used as a challenge grant to create endowed professorships at Thayer.
"I believe deeply in the school's mission and how the skills gained at Thayer can help prepare all students for their lives," he said. "I firmly believe every Dartmouth undergraduate should experience Thayer."
The proposed $200 million expansion is contingent on private gifts to cover the cost. It follows a large increase in the number of students majoring in engineering in the last decade and a half. This year's senior class has 110 engineering majors, the largest in the school's history.
Expansion plans include construction of a 180,000-square-foot building, which will nearly double the school's total floor space. The building will provide more space for classroom teaching and experiential learning, with an emphasis on Thayer's growing efforts in design and research priorities in energy technology and engineering-in-medicine.
According to a Thayer press release, the expanded school will focus on "the intersections of engineering with energy and with medicine." as well as on an integrated approach to global energy challenges, with specific strengths in materials, power electronics, biomass energy, and energy systems.
In addition, the school plans to build on existing strengths in imaging — in partnership with the Geisel School of Medicine — as well as in biomolecular medicine and immunoengineering.
Thayer officials also want to provide more opportunities for experiential learning and entrepreneurship for both graduate and undergraduate students, in part by recruiting faculty who have started successful companies based on their research work.
According to the school, one-third of Thayer faculty members have established startups, and the school is aiming to increase faculty entrepreneurship to 50 percent.