Lyndeborough Main Street 'institution' dies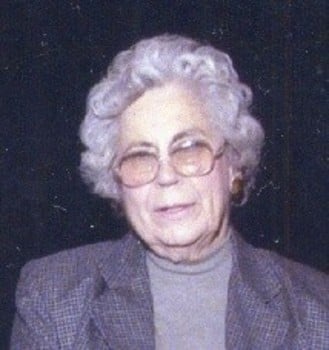 LYNDEBOROUGH – Evelyn Harwood rarely, if ever, missed a meeting of importance to the town or the school. She did not speak very often, but when she did, everyone stopped to listen.
"She waited until she had something important to say, and then she said it," former Selectman Bob Rogers said. "She had the town's best interest at heart. She was active in the town and contributed a great deal."
Evelyn Harwood, 73, lost her battle with cancer this week, surrounded by many members of her extended family.
She was a lifelong resident of Lyndeborough, the daughter of Rosie Howe, current holder of the town's Boston Post Cane, and the late Robert Howe Sr. She was a member of many local organizations: Pinnacle Grange, Bent Burke Post 10 American Legion Auxiliary and the Lyndeborough School parent-teacher organization.
She was a member of the town's first Planning Board, and served on the Budget Committee and various other short-term commissions and studies that came along, including the sounding board that drafted the town's first Master Plan.
"She was always there," Rogers said. "She was one of the town's nicest people and I was enormously fond of her."
For 42 years, she and her husband, Chet, operated Harwood's Market on Wilton Main Street. She was a past president of the Wilton Business Association, on the board of directors of the Wilton Youth Center and the Wilton-Lyndeborough Ambulance Service.
She served as Grand Marshall of an Old Home Day's Parade.
"She was such an institution it is hard to image Main Street without her," Dick Putnam, owner of Putnam's Clothing said. "She never really left, even after they closed they store."
The couple closed the market in 1998.
Harwood continued working part time with her sister at Hayward's Outlet, which occupied the former grocery store.
"Working there allowed her to be on the street and part of the life," Putnam said.
Putnam added, noting Harwood's quiet involvement and unspoken generosity, "When you think of all the lives she's touched, it is easily in the thousands. There isn't a person in Wilton who doesn't have some memory of a kindness she did for them."
Those kindnesses, large and small, were never mentioned.
"There was never a more modest soul," Putnam said. "She was always the perfect lady."
Harwood was an avid skier and was a charter member of the Wilton Ski Club. She was an enthusiastic supporter of high school sports. Last fall the Wilton-Lyndeborough Middle School named her and her husband "local heroes."
She will certainly be missed, Rogers said, and many others agreed.