LRGHealthcare to lay off 58 employees
Moves comes in response to 'ongoing' healthcare changes and 'subsequent financial challenges'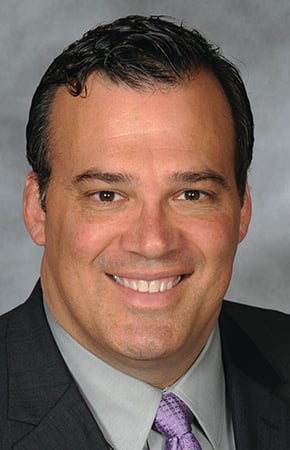 ​
Laconia-based LRGHealthcare, whose CEO announced two weeks ago his plans to step down April 15 after only six months on the job, announced Tuesday it will lay off 58 employees, or 4 percent of its workforce.
In a press release, the hospital announced it was making the move "in response to the ongoing changes in healthcare throughout the country and subsequent financial challenges."
According to the company – which is the corporate parent of Lakes Region General Hospital and Franklin Regional Hospital – it "has been compelled to review its operations to meet the shifting emphasis from hospital admissions to outpatient care, and value-based population health changes in the market brought about by the Affordable Care Act. Elements of the new law and market forces are reducing reimbursement levels to hospitals to deliver quality care more efficiently while reducing hospital admissions."
Seth Warren, CEO of LRGHealthcare – who announced his resignation on March 15 for "personal reasons" – pointed to "increased patient volumes coupled with higher costs, and generally lower reimbursements than we historically received" for the decision. He added that the "challenge is to staff our campuses in line with these changes."
Warren said the layoffs "are among several initiatives we have undertaken, such as streamlining patient flow and coordinating care throughout our system, to deliver better outcomes and improve patient satisfaction," Warren said.
In announcing the reductions, the company said in its press release that "any reduction of employees is not taken lightly. We are altering people's lives and for that we are truly sorry."
Since last year, LRGHealthcare has been working with Prism Healthcare Partners Ltd. to review operations and processes to develop and implement changes focused on what the company said was "cost efficiency."
Earlier in March, Ramona Lacy, managing partner of Prism, said her firm has so far has identified and begun implementing "annualized benefit" of between $15 million and $21 million. At the time, she said the initiatives included clinical, physician operations, strategy, workforce and non-labor costs and revenue enhancements.