LRGHealthcare CEO announces resignation
Seth Warren to step down after six months on the job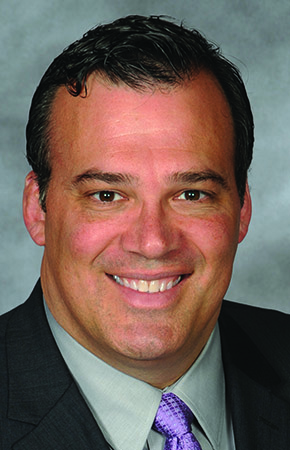 Seth Warren, who took over as president and CEO of Laconia-based LRGHealthcare last Oct. 5, has submitted his resignation effective April 15.
LRGHealthcare, parent company of Lakes Regional General Hospital and Franklin Regional Hospital, said Warren's "difficult decision" was "strictly for personal reasons and came with much thought and consideration."
In its statement, the board stressed that Warren's decision was not related to the "ongoing transformation" that the organization has been undergoing since he came on board.
LRGHealthcare has been working with Prism Healthcare Partners Ltd. to review LRGHealthcare operations and processes and develop and implement changes.
Those changes are focusing on "cost efficiency," said the board. According to Ramona Lacy, managing partner of Prism, so far the effort has identified and begun implementing "annualized benefit" of between $15 million and $21 million. She said the initiatives include clinical, physician operations, strategy, workforce and non-labor costs and revenue enhancements.
In the statement, Warren said his resignation "in no way is a reflection on LRGHealthcare. We have begun a significant transformation in how we deliver care and are well-positioned to evolve with the ever-changing healthcare environment."
Warren joined LRGHealthcare after serving as president of HQ Consulting in Chesterton, Ind. Before that, he spent 16 years with Franciscan Alliance, a 13-hospital system with 18,000 employees, 700 employed physicians, and numerous free-standing facilities, having served in multiple administrative roles, including regional CEO.
The LRGHealthcare board said will it meet later this week to begin searching for an interim and long-term successor to Warren.