Low quarterly numbers not indicative of iCAD's future
Despite still recovering from debt restructuring, iCAD sees growth ahead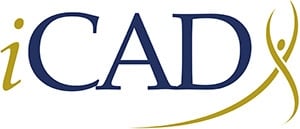 iCAD posted a net loss of nearly $1 million dollars, about seven cents per diluted share, in the second quarter. But that is actually good news, considering in the second quarter of 2013 the Nashua-based cancer radiation therapy and detection lost nearly twice as much.
Recent developments are turning the tide for iCAD, heading in a profitable direction. The company increased its quarterly revenue by a quarter to nearly $10 million, just made a major acquisition that should increase that further, finished off a public offering that raised some $28 million and paid off some debt to decrease interest payments that have hurt its bottom line.
The company is particularly excited about its growth and market share in the treatment of non-melanoma skin cancer, a treatment that Medicare will now reimburse in 21 states, double the number of states from a year ago.
"So we are very happy with skin," said CEO Ken Ferry in an earnings call transcribed by SeekingAlpha.com "Yeah, we are bullish of this business."
iCAD started out primarily in the breast cancer detection business, and revenue there is growing as well. Indeed, detection revenue was up by 27 percent, topping the more than 24 percent increase in therapy revenue – but that was primarily due to one large mammography CAD (computer-aided detection) order. The company has put most of its hopes on servicing and sometimes running the equipment they sell or lease. The revenue for servicing therapy products (primarily treating skin cancer) jumped 84.5 percent, and is now nearly equal to the sale of the equipment itself.
The second quarter ended June 30, two weeks before iCAD purchased DermEbx and Radion Inc., two companies it previously worked with that provide therapy and computer software, for $12.6 million in cash and stock. That should result in another $12 million of recurring therapy revenue annually. iCAD predicts that the company revenue for the second half of 2014 would be somewhere between $23 to $25 million.
iCAD raised more than enough in its public offering to finance the acquisition, leaving it with nearly $35 million in cash, some $23 million more than it had at the beginning of the year. Ferry said he wasn't planning on spending that on another acquisition, but instead on investing in more clinical trials and "reimbursement lobbying" so that more states will pay for removing skin tumors via radiation as an alternative to surgery. Some of the cost of the offering, and restructuring of the debt, hurt iCAD's bottom line this quarter, but it should cut into interest costs in the future, and help the company's balance sheet. At the end of June, stockholder's equity was almost $53 million, $31 million more than at the beginning of the year.
In addition to pushing its new skin cancer treatment, iCAD is developing a 3D digital mammography tool, and will be promoting its breast radiation therapy solutions internationally, targeting Canada, Europe and Taiwan this year and expanding to Russia, India, China and Australia in 2015. Ferry said that his equipment is more portable, and can be more easily transported to remote regions of other countries. He doesn't expect the global effort to pay off, however, for several years.