Longtime Concord reporter Kevin Landrigan laid off by Nashua Telegraph
Newspaper decides to shut its State House Bureau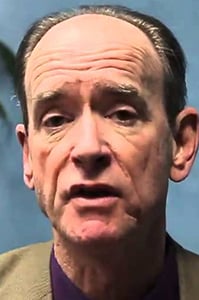 The Telegraph of Nashua has closed its State House bureau, laying off Kevin Landrigan, a journalistic institution in Concord for a generation.
Telegraph editor Phil Kincade, in a memo sent yesterday to the staff, said that the decision to close the bureau, "part of the recent newsroom staff adjustments … was an extremely difficult to make, not just because of the hole it creates in our news coverage, but it also means saying goodbye to one of the Telegraph's most loyal, hard working and respected employees."
Kincaid promised his staff that this would be the last of a series of layoffs at the Telegraph, whose staff has been cut by a third since it was acquired by Ogden Newspapers from Independent Publications in April 2013. Independent Publications is the same company that used to own McLean Communications, owner of NHBR, before it was bought out by Yankee Magazine a few months earlier.
"There are no other shoes to drop," he wrote.
Landrigan, who worked at the Telegraph since the 1980s, started out as a sports reporter but was soon assigned to the State House. Since then, he has become one of the most knowledgeable reporters covering state government and New Hampshire politics. He also was a contributor to The Lobby, an online joint venture between the Telegraph and NHBR, that ended in 2012.
State House coverage has been a casualty of troubles in the print industry nationally. According to the Pew Research Center, newspapers have lost a total of 164 full-time State House reporters over the last decade.