Londonderry Superfund site eyed for big solar array
Granite Apollo plans 10-megawatt project at former Auburn Road Landfill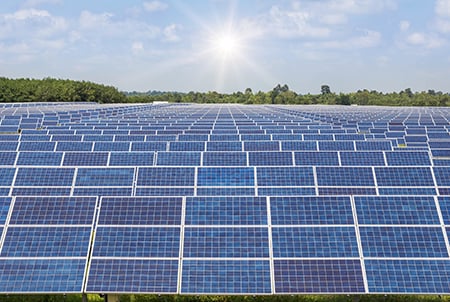 A solar power developer has signed a deal to allow it to install one of the largest arrays in the state on the Auburn Landfill Superfund site in Londonderry.
The developer, Granite Apollo, said it has signed a lease agreement with the town to develop an up to 10MW solar project at the site.
The project, to be called "Superfund Solar," will generate some $6 million in tax and lease revenue for the town, said Town Manager Kevin Smith.
Granite Apollo will next negotiate an agreement with a buyer or buyers of the power to be generated.
"The Superfund Solar Project will generate clean, renewable power at competitive prices to help Granite Staters save money on their power bills," said Chris Stewart, principal at Granite Apollo. "Well-sited utility scale solar is a key part of New England's energy future and we are excited to work with the town of Londonderry on this project."
Stewart co-founded Granite Apollo in 2017 along with Jeremy Hitchcock, founder of the former Dyn Inc. The company focuses on large-scale solar energy projects in New England.