Littleton compounding pharmacy forced to change its name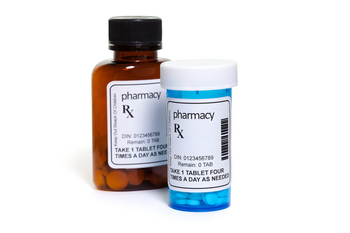 A compounding pharmacy in Littleton is changing its name next year to avoid being confused with the similarly named Massachusetts firm that has been tied to a deadly multistate fungal meningitis outbreak.
Northern New England Compounding Pharmacy, which has been in Littleton since 2006, will change its name to Eastern States Compounding Pharmacy effective Jan. 1, 2013.
The pharmacy decided to make the change to avoid being confused with New England Compounding Center, the now-shuttered Framingham, Mass., company that prepared and distributed tainted steroid injections, causing a multistate outbreak of fungal meningitis and other infections.
As of Dec. 10, the Centers for Disease Control said that nearly 600 patients in 19 states had been infected in the outbreak, resulting in 37 deaths. In New Hampshire, 13 cases of fungal infections have been reported, nine of which have been confirmed as cases of fungal meningitis.
Northern New England Compounding Pharmacy is not and has never been affiliated with New England Compounding Center, but because of the similarity of their names, the former was flooded with inquiries from concerned parties when news of the outbreak broke.
On Oct. 4 — the same day NECC announced it was suspending operations and surrendering its licenses — the New Hampshire pharmacy wrote on its Facebook page that it had been fielding questions about it all morning.
Months later, the confusion hasn't waned.
"We are still getting calls from doctors and patients who are confused with the similarity in the name," said David Rochefort, owner and chief pharmacist at the New Hampshire pharmacy. "Since day one, we've gone to great lengths to assure quality and we want this assurance to be conveyed in our name."
Compounding pharmacists prepare individualized prescriptions based on a patient's needs. That could mean making pediatric dosages of drugs that are only available in adult-sized doses, making liquid medications for patients who cannot swallow pills, or formulating medications that are free of allergens. NNECP is the only pharmacy in the state that does exclusively compounding, and is the only one that is accredited by the Pharmacy Compounding Accreditation Board.
Other than the name change, it will be business as usual at Eastern States, which will keep its phone number and address at 262 Cottage St. in Littleton.