Liberty Mutual to leave Dover, consolidate in Portsmouth
The change result of the company having adopted to a hybrid work model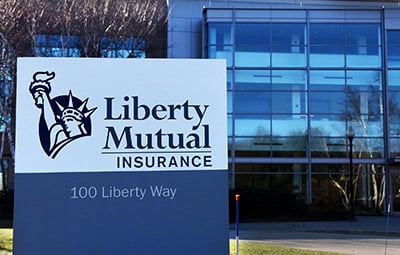 Liberty Mutual, one of the state's largest employers, is putting its two large Dover campuses on the market, will be shutting down in the city and moving employees to its Portsmouth location.
The move, a Liberty Mutual spokesperson said, does not affect the size of the company's 3,100-employee Seacoast workforce. Instead, the change is the result of the company having adopted to a hybrid work model, with some employees working remotely full-time.
The spokesperson said, at this point, approximately 1,200 employees are working on a hybrid model and 770 others work permanently off-site.
A Liberty Mutual spokesperson said the move will take most of the year to complete.
Margaret Joyce, president of the Greater Dover Chamber of Commerce, told Seacoast Current that she hopes Liberty Mutual — which opened its first facility in the city in 1996 — will continue to have a presence in Dover.
"Many of Liberty's employees live in Dover and the surrounding area, and will no doubt continue to be active members of the community — shopping at our local retailers and dining at our restaurants, etc.," Joyce said.