Liberal arts and the workforce
The skills students learn can meet employers' needs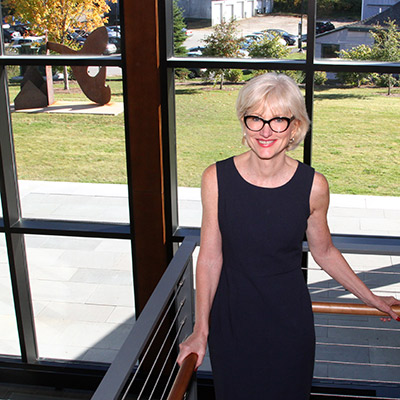 With annual costs totaling $50,000 or more at many private colleges and tuitions rising at state institutions, graduates of New Hampshire colleges and universities went out into the world in 2015 with an average debt of $36,101, the highest of any state, according to the latest figures available from the national Project on Student Debt.
Small wonder then that here and elsewhere, parents and students are looking toward fields of study that they hope will bring the best return on their sizable investments.
Public policy makers in some states have been pushing for changes in how higher education dollars are spent, looking to give, in the words of Republican Kentucky Governor (and New Hampshire native) Matt Bevin, "more incentives to electrical engineers than French literature majors." As a candidate for president in the last election cycle, U.S. Sen. Marco Rubio, R-Florida, called for a greater emphasis on the practical, rather than the liberal arts. "Welders make more money than philosophers," Rubio said. "We need more welders and less [sic] philosophers." But that might depend on what the philosopher is doing.
"No one puts a son or daughter through college so they can come home and contemplate the universe after graduation," said Michele Perkins, president of New England College in Henniker. Particularly during the last recession, Perkins said, she found the concept of a liberal arts education frequently under assault.
"It's calmed down a little bit since the economy has gotten better," she said, "But we have heard from so many sources, 'Why would you study these things? It's useless, you can't get a job with a philosophy degree,' for instance. Well, philosophy is a great preparation for law school or any career."
Indeed, Perkins insists the whole range of liberal arts studies prepares students to deal with the fast-moving social and economic changes they will face.
"Technology, I believe, reinvents itself every 18 months," she said, and the jobs market of tomorrow might look a good deal different than today's. "If you're a lifelong learner, you can learn and understand what goes on in the world."
Primary job opportunities
Yet across the country declining enrollments and rising costs have forced many traditionally liberals arts colleges to close, while others have reduced staff and altered their academic programs.
"We need to remain true to our liberal arts mission and at the same time focus on where the needs are," says Sue Stuebner, president of Colby-Sawyer College in New London.
At Colby-Sawyer College in New London, where tuition and fees exceed $56,000 per year, admissions have declined from nearly 1,500 in 2012 to the current level of 1,100. President Sue Stuebner announced at the end of 2016 that a projected operating deficit of $2.6 million resulted in cuts and reductions affecting 48 positions. Soon after, the college eliminated five majors — English, philosophy, accounting, health promotion and health care management. Stuebner said the decisions were based in part on student interest — at the time, there were fewer than 20 English majors and no philosophy majors at the college — as well as future job projections.
"I think Department of Labor statistics show the primary job opportunities of the future are going to be in the health professions related to technology and in technology related to business and finance," Stuebner said. "There was no lack of quality in the programs eliminated," she said, but the college needs "to put our resources where most students seem to be studying and where the need is going to be."
The staff reductions and an aggressive fundraising campaign have reduced Colby-Sawyer's operating deficit to $85,000 for the fiscal year ending July 1, 2018, with the prospect of a balanced budget in sight for next year. Students, meanwhile, still study English and philosophy and the college still has required courses in each, but there has been less interest in taking either as a major, Stuebner said.
And the high cost of education has put the onus on colleges to align their academic programs with the most promising job and career opportunities.
"Parents are investing in education in ways they didn't have to before prices went up. They're focusing more on outcomes, on return on investment," Stuebner said. "We need to remain true to our liberal arts mission and at the same time focus on where the needs are."
'Strategic realignments'
Liberal arts studies were popular with last fall's freshman class at the University of New Hampshire's Durham and Manchester campuses. Of the 3,126 students in the class of 2021, 1,031 were in the College of Liberal Arts, up from 975 freshmen the previous fall. Yet declining overall enrollments, along with a "substantial deficit" facing the college, were among the reasons for not renewing the contracts of 16 of the college's lecturers, said Dean Heidi Bostic.
"With future programmatic needs forecast in mind, we have been forced to make some painful reductions and strategic realignments in teaching faculty," Bostic wrote in a letter to the lecturers in January. The move sparked a protest among some of the students who gathered more than 2,800 signatures in an online petition opposing the cuts.
"It's really hard to say what the impact will be, except for the fact there are so many seasoned faculty who are now gone," said Catherine Moran, a lecturer in the sociology department and president of UNH Lecturers United.
In some of the programs, the college has advertised for new faculty members. The lecturers who were let go have more than a combined 150 years of teaching experience at the university, she said, and have been "tried, tested and promoted, then cast aside in favor of newer people," Moran said.
Bostic, who became dean in 2016, has worked on broadening the traditional approach to liberal arts with interdisciplinary studies and programs.
"We train and educate a lot of students who go out and work in behavioral health, mental health and on challenges like substance abuse. A lot of psychology majors go out and work in those subjects," says UNH College of Liberal Arts Dean Heidi Bostic.
Last year, for example, the college began the Grand Challenge for Liberal Arts Initiative to engage faculty and students in collaborative research, studies and public presentations on issues like climate change, addiction and racial injustice. For instance, a business ethics course, taught by two faculty members from the philosophy department and one from the College of Business and Economics is a required subject for every first-year business student.
"Certainly we have to be responsive to workforce needs," Bostic said. "We train and educate a lot of students who go out and work in behavioral health, mental health and on challenges like substance abuse. A lot of psychology majors go out and work in those subjects."
Problem-solving
At Keene State, Daniel Henderson, director of corporate partnerships and strategic initiatives, works on building relationships between the academic and corporate worlds, including internships for students with area business and industries. His job includes talking with company executives about what they are looking for in future employees.
"What we hear about very often is the ability to solve problems, to communicate well orally, and work in teams in which different perspectives are brought to the problems," Henderson said. "These are things liberal arts students have been doing all through their education."
Hitchiner Manufacturing in Milford, a manufacturer and supplier of stainless steel and investment castings, has been the training ground for a several of the Keene State students.
"We've hired students who've been very good at integrating into the program," said CEO and Chairman John Morison III. "We've got one student from Keene State who is working on a future product that we hope to have in production in a year or two," he said, adding that the project involves components for jet engine parts.
Morison learned the value of a liberal arts education himself, having studied foreign languages on his way to earning a bachelor's in economics at UNH. That background came in handy when he began his career as a sales representative for Cabot Corp., a Massachusetts firm producing specialty chemicals and performance materials. He later became regional sales manager in France, Brazil, and eventually all of Latin America.
"The only reason I ended up in France is that I was the only person in the company at the time who spoke French," he said.
Knowledge of languages, customs and history of other people and nations is valuable to a company like Hitchiner, with customers and sales around the world. Morison said he advises high school students to consider acquiring technical skills at a community college, then transferring those credits toward a liberal arts degree at a four-year college.
"A liberal arts degree by itself is not as marketable as a technical degree, but the combination of the two is invaluable," he said.
Critical thinking
According to Ross Gittell, chancellor of the Community College System of New Hampshire, what students learn in liberal art courses rank high among the skills employers are seeking.
"When they tell us what they're looking for in job candidates, they say they want employees who combine technical skills and job training with critical thinking skills, and oral presentation skills," Gittell said. An auto technician, for example, working on a car under warranty, has to be able to not only diagnose the problem, but must also explain it to the customer and report it to the manufacturer in a clear and concise way. Auto dealers "don't want someone who just wants to go to work on a car and not talk to anybody or write up orders," Gittell said.
Communication skills are also important in a business environment where one is working in teams and dealing with people of different backgrounds and points of view.
"That's why it's important to read fiction, because it helps you understand in your work life different perspectives of persons unlike yourself," Gittell said.
An oft-repeated theme at today's colleges and universities is a growing emphasis on concepts like integrated studies and collaborative courses.
"We're undergoing a major renovation of our business curriculum," said Robyn Parker, dean of the College of Business Administration at Plymouth State University.
PSU has implemented what it calls "the clusters approach" to learning, joining formerly separate and unrelated fields of study into seven different "clusters." In arts and technology, for example, course offerings include English, philosophy and art history, along with computer science, information technology and electromechanical technology and robotics. The approach reflects "recognition that in the 21st century we need to work in multidisciplinary teams, looking at things from different perspectives," said Parker. "We're actually engaging with students in areas other than their own major."
At Southern New Hampshire University, all students take required general education courses along with offerings from the liberal arts curriculum. "They're allowed some flexibility. For example, they might want to substitute European literature for a course in American History," said Bill Lightfoot, dean of the School of Business. And there is a wide range of collaborative courses, including one that combines English literature with software design.
"It might be a course related to Charles Dickens," Lightfoot said. "And someone might ask, 'What do computer-based systems have to do with that?' Well, they might want to know what England looked like in the time of Oliver Twist. So they might use different kinds of designer software and 3D printers to create three-dimensional images."
Lightfoot, who holds a master's degree in humanities and social sciences and a Ph.D. in business management, recalls his days as an undergraduate working toward his electrical engineering degree at Bucknell University.
"I would say 40 to 50 percent of the coursework was within liberal arts," Lightfoot said. "You might even argue they were more help to me than some of the business courses. They really got me to explore subjects about which I knew nothing. I enjoy art, theater — things that generally fall outside the business school realm. I think they made me a better person."
As to whether we need more welders than philosophers, Joseph Spoerl, who chairs the philosophy department at Saint Anselm College, suggests the world has need enough for both.
"There's nothing wrong with being trained as a welder. They provide a valuable service," he said. And, he added, "philosophy majors do well financially in the labor market. They do better than welders." But, he noted, there are other ways to measure investments in life.s
"If someone bases his whole life on the belief that happiness depends on wealth and status and then discovers on his deathbed it was wrong, he has made a very bad lifetime investment. He would have made a better investment if he had read Thomas Aquinas's 'Treatise on Happiness.'"