LGBT couples favor homeownership, fear discrimination
A 'powerful market' with $840 billion in buying power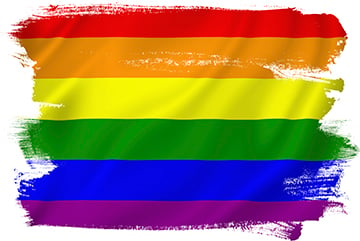 A recently released survey of same-sex couples shows they have a strong desire to invest in real estate, either for a primary home or for investment, but they still are concerned about housing discrimination.
The LGBT Home Buyer and Seller Survey was conducted for Better Homes and Gardens Real Estate and the National Association of Gay and Lesbian Real Estate Professionals Some 1,700 people from the community were surveyed.
Some 89 percent of LGBT homeowners and three out of four LGBT non-homeowners said they think homeownership is a good investment. Additionally, 81 percent said a ruling for marriage equality would make them feel more financially protected and confident, which are key sentiments for homeownership.
The U.S. Supreme Court is expected to issue a ruling in June that, if favorable, could legalize same-sex marriage in all states.
"Individuals who identify themselves as LGBT represent an estimated buying power of $840 billion and reportedly live in 99.3 percent of all counties nationwide," said Jeff Berger, founder of the National Association of Gay and Lesbian Real Estate Professionals. "The LGBT community is a key part of the nation's landscape and a powerful market segment that is increasingly achieving social milestones that are historical triggers to home purchases, such as partnerships, marriage and having children."
According to the survey, 88 percent of respondents said their top priority is a safe neighborhood. Some 75 percent said a community with an LGBT anti-discrimination ordinance is very important.
But 73 percent said they still have strong concerns about some aspect of housing discrimination, either in purchasing a home or renting. The concerns include discrimination by real estate agents, home sellers, landlords, mortgage lenders, property management companies and neighbors.
The full report can be found at naglrep.com.