Let's count our blessings
10 things to celebrate in New Hampshire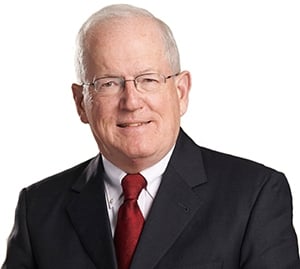 Thinking about the Supreme Court confirmation hearings, reports of financial issues involving public officials, tsunamis, earthquakes and other disasters, natural and manmade, is depressing. Rather than dwelling on these, I thought about things to celebrate in New Hampshire. In no particular order of importance, they include:
• Canterbury Shaker Village: This gem of an historic landmark and living testament to history and the spiritual nature and special community that were the Shakers, is peaceful, educational and inspirational. Too many of us go there once and think we have seen it. Go again, visit its website, and find out all the varied activities. Susan Bennett and her staff are doing a fantastic job keeping this treasure alive, and it needs our support.
• Castle in the Clouds: Nestled in the hills above Lake Winnipesaukee, Castle in the Clouds in Tuftonboro will inspire you on a sunny day in the fall, viewing gorgeous foliage, our most impressive lake and the surroundings. It is worth another visit if you have not been there lately.
• The New Hampshire Seacoast: Recently, my wife and I got the chance to drive the entire Seacoast from Seabrook to Portsmouth, walk the sands of Wallis Sands State Park and look at all the activities going on in Odiorne Point. Venturing a little farther south (albeit, into Massachusetts), the Plum Island National Wildlife Refuge has great tours on a couple of days a week which give an interesting perspective on the north shore and Cape Ann.
• Our college students: At a recent forum at Southern New Hampshire University, a room full of interested students came to find out how they could vote, participate in civic activities and learn about government up close. Their good questions, enthusiasm and interest revive hope and faith.
• New Hampshire's colleges: We take our institutions of higher learning for granted too often. Whether it is the beautiful Dartmouth College, Colby-Sawyer College, the University of New Hampshire in Durham or its campus in the Manchester Millyard, the array of cultural and educational opportunities afforded by our institutions should be appreciated and publicized. Perhaps the most startling transformation of a college campus in New Hampshire is the River Road campus of Southern New Hampshire University in Manchester and Hooksett. The amazing campus, which has been transformed in the last decade, is something to behold.
• New Hampshire Charitable Trust Unit: New Hampshire not-for-profits are overseen by the Charitable Trust Unit of the Attorney General's office, headed by Tom Donovan. He and his staff make sure that when there is trouble in New Hampshire charities, those issues are addressed quickly, insightfully and, most importantly, in a way that preserve services, if at all possible. This office often is invisible, but serves a critical role in making the not-for-profit sector function.
• Upper Valley veterans organizations: Recently, a veterans organization in the Upper Valley was the subject of criminal and civil investigation by the Charitable Trust Unit and, unfortunately, misdeeds were uncovered. Rather than lose the services, intervention by the unit and oversight by the courts resulted in the assets and services being assigned to Easterseals New Hampshire's Veterans Count Program. Local residents and veterans signed up to help that effort continue services to the veterans in the region, largely because of the processes in place.
• CareGivers: In another instance of appropriate oversight, the Charitable Trust Unit noticed issues at the CareGivers Inc., a charity in the Manchester area that provides volunteer services to the elderly and homebound. Through fast action, in the face of the tragic death of the executive director of CareGivers, its work will continue through a partnership arranged with NH Catholic Charities.
• Public broadcasting: Both NH PBS, the wonderful public television network, and NH Public Radio, the network of public radio stations, New Hampshire is served by two independent entities that allow us to cut through a lot of the haze and partisanship of the news. While both entities occasionally have issues and problems, their service and contribution to the state is apparent, and we should not take them for granted.
• NH Humanities: As demonstrated at its recent dinner, New Hampshire Humanities reminds us every day of the value of thinking, spirituality, arts and culture. In a world that seems to concentrate on technical training more and more, being reminded of the value of the humanities, simply put, helps us stay human.
Brad Cook, a shareholder in the Manchester law firm of Sheehan Phinney Bass & Green, heads its government relations and estate planning groups. He can be reached at bcook@sheehan.com.