Lessons from Gardner and Bush
Reflections on the Secretary of State election and the death of a president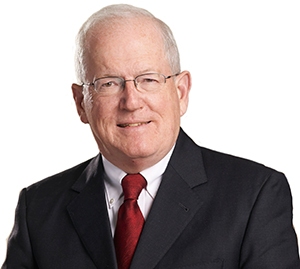 The first week of December was a meaningful one for New Hampshire and the nation.
Locally, the drama centered on the Secretary of State election, and after a very tense and dramatic series of votes, longtime Secretary of State William Gardner prevailed, 209-205, after two secret ballots. What is interesting about that election is that the whole debate was about Gardner. His challenger, former gubernatorial candidate and Executive Councilor Colin Van Ostern, whatever qualifications he may have had for the office, seemed lost in the discussion, which centered on alleged defects in Gardner's administration, even though Van Ostern created the stir.
What should happen in such a contest, of course, is a rational evaluation of the qualifications of both candidates and a decision based on that comparison. What happened was an attempted political power grab that blessedly was defeated, albeit narrowly, to preserve the nonpartisan administration of the Secretary of State's office for at least one more term.
Should Gardner decide to retire, and there is no reason why he should, then candidates can come forth and present themselves to be evaluated on the merits. That would be a welcome change from what just happened and nearly upset the apple cart in Concord.
Nationally, of course, the week saw the death of the 41st president, George Herbert Walker Bush. As this column has noted in the past, each of us should evaluate the presidents who have served during our lifetimes as a mental exercise in examination and comparison of their places in history and contributions to the nation.
Bush's funeral and the commentaries that surrounded it, even discounted for nostalgia and eulogy, indicate that he was an extraordinary president. Trained temperamentally in the patrician Connecticut style of his parents, he hated to bring attention to himself, had a high sense of purpose and service, joined the Navy when he was 18 and became the youngest naval fighter pilot in World War II, only to be shot down and rescued, went to Texas to make his fortune rather than live a comfortable life in Connecticut after the war, and served in multiple offices nationally.
As Ronald Reagan's vice president for eight years, he was loyal, perhaps to a fault, but when he got the job himself, he presided over the end of the Cold War and dissolution of the Soviet Union. In doing so, Bush always took into account how extreme statements or nationalistic gloating might affect those on the other side who then could cause a conflagration rather than a peaceful transition.
He handled it all so well, since he was prepared to be president, perhaps as well as or better than any other person holding the office, before or since. In that is a lesson — experience counts and the presidency is no place for amateurs or on-the-job training.
At his funeral, as at the earlier funeral of John McCain, national unity, fundamental values and patriotism were constantly evident, in contrast to what goes on elsewhere in Washington, in the Capitol and at 1600 Pennsylvania Avenue.
Bush was a frequent presence in New Hampshire, landing at Peace Air Force Base to go to his home in Kennebunkport, Maine, campaigning throughout the state on many occasions, and befriending many.
In 1980, one of my law partners, Kimon Zachos, was a Bush co-chair, and the joke around the office was, "We don't know whether we are going to vote for George Bush, we've only met him six times." The reality, however, was that if you came up the elevator with Mr. Bush, he was pleasant and charming, and when Kim Zachos brought him around the office, he didn't say, "Hello, it's nice to meet you," he said "Oh, I saw you on the elevator."
George Bush cared about people, was a patriot, did not seek to call attention to himself, and is one of the top two or three presidents of my lifetime.
As Alan Simpson, former Wyoming senator and wry commentator, said in his eulogy, "Those who take the high road of humility in Washington do not encounter heavy traffic." While that was a funny line, it is one worthy of contemplation.
George Bush's passing, and Bill Gardner's reelection, are cause for thinking about what is important in public life, for very different reasons.
Brad Cook, a shareholder in the Manchester law firm of Sheehan Phinney Bass & Green, heads its government relations and estate planning groups. He can be reached at bcook@sheehan.com.