Leslie Sturgeon, 2010 Outstanding Woman in Business
Founder, Women Inspiring Women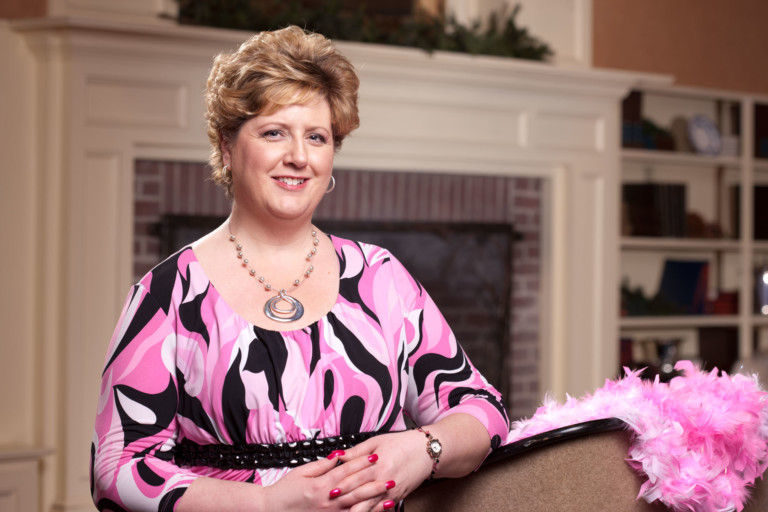 When she was 22 years old, Leslie Sturgeon started her own office support business, providing administrative support to other Lakes Region companies.
That business has since flourished and has grown to include subsidiaries in executive suite rentals and management of homeowners associations and professional organizations.
Sturgeon's admiration of other women leaders and business owners prompted her to create Women Inspiring Women in 2007, a networking group with membership that spans from the Lakes Region to the Massachusetts border. With a mission to provide a forum for personal and professional growth, Women Inspiring Women has given hundreds of women entrepreneurs the support and encouragement they need to succeed.
Sturgeon has been a board member of many organizations, including the Meredith Area Chamber of Commerce, an incorporator of Belknap County Economic Development Council, executive director of the Newfound Region Chamber of Commerce and former president of Kidworks Learning Center, a child-care facility with an operating budget of more than $600,000.
In 2008, Sturgeon was named a "Women in Business Champion" by the U.S. Small Business Administration in New Hampshire for her commitment to the advancement of women's business ownership.
Q. What made you choose your career?
A. The reason I started Women Inspiring Women in May 2007 was for the energy and the camaraderie I found when I met with other professional women. I had an informal get-together and wondered what if we did this on a larger scale. My office support business and my association management business gave me the contacts and skills I needed. Without all of that, I wouldn't have been able to create WIWNH.

Q. What was your first job, and what did you learn from it that prepared you for the future?
A. Back in high school, I started working in a school office, and I loved it. That set the stage. I went to business school to learn more secretarial skills. I've been self-employed since I was 22. I offered a whole array of services. I've worked with thousands of different clients, and they all touched me in so many ways. The work has been very diverse — that's what really helped prepare me for the future.

Q. What do you love most about your career?
A. It would have to be all the amazing women I've met through WIWNH. Their energy, their desire to succeed, to be given permission to succeed and given the tools to succeed. I love to hear them share dreams and to help them see the potential they don?t see in themselves.

Q. What has been your biggest challenge on the road to achieving your success?
A. Just getting word out about what WIWNH is and how unique it is. I don't want it to be compared to other groups because it is different.

Q. What advice would you give to young women just starting their careers?
A. Surround yourself with positive people and believe in yourself — find a mentor. Really delve into professional and personal development. If you have setbacks, don't give up — it maybe wasn't the right opportunity or the right person.