Legislative panel salvages RGGI-backed energy-efficiency programs for business
Deal allows 'fuel-neutral' initiatives to continue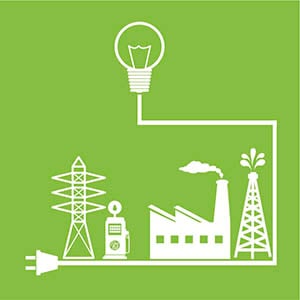 The state of New Hampshire will continue to fund two programs that provide energy-efficiency grants to businesses, but they won't necessarily be managed by the same organizations, if a deal struck Thursday by House-Senate conferees is approved by both bodies next week.
The conferees ironed out differences over Senate Bill 268, which would allow Regional Greenhouse Gas Initiative funds to be spent on comprehensive programs currently run for small businesses by the Retail Association of New Hampshire and another for large businesses run by TRC, a Portsmouth engineering firm.
Under the revised bill agreed to by lawmakers, both TRC and the Retail Association would have to bid to keep running the programs after the end of the year, and they could face competition from the utilities themselves.
The utilities already run core energy programs, funded through RGGI. Under the core programs. the money is apportioned to residences and businesses. But while the residential part of the core programs is "fuel-neutral," the commercial and industrial portion only pertains to electricity savings.
The programs run by the Retail Association and TRC, on the other hand, are both fuel-neutral and for businesses only, but they would only use about $1 million of RGGI funds – about $700,000 if you exclude administrative expenses.
The bill also would shift administration of the programs from the Public Utilities Commission's Sustainable Energy Division to the Electrical Division, which already runs the core utility programs.
The legislation gives no timeline for when an RFP process would begin or when a bid would be awarded leaving the organizations that have been running them in limbo.
The Retail Association said it has about $400,000 to spend by the end of the year and TRC has about $750,000.
The new bill might mean that TRC would have to put a hold on new applications until it learns if it won the bid for the following year, said Tom Rooney, TRC vice president. Still, that is often the case with similar programs run by other states.
"I was pretty happy with the outcome, considering that it could have been a lot worse," he said. "Now at least there will be a program, whether or not it will be run by us."