Legislation big and small
An overview of some of the bills being monitored by business organizations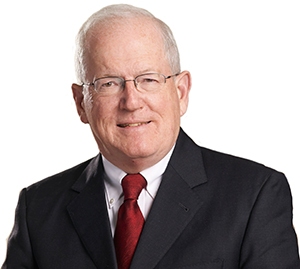 Each day's mail brings a packet of newly minted pieces of legislation that have fleshed out previously reserved legislative service requests, those interesting titles that make everyone nervous until they see the substance printed.
Among 2017's notable measures are a repeat casino gambling measure sponsored by Manchester Sen. Lou D'Allesandro for the umpteenth time, calling for two casinos in New Hampshire, one assumedly no longer at the Rockingham Park site in Salem.
Observers predict the fate of this bill will be the same as it has been in the past, namely defeat, but Senator D'Allesandro keeps trying.
Several measures to enact Uniform Laws have been introduced this year, including changes to the Uniform Trust Code, which are the product of the Commissioners on Uniform State Laws who propose legislation for all states. These tend to be long, complex and of great interest only to those in the particular field they address.
As do other industry groups around the state the Business and Industry Association of New Hampshire tracks many bills of interest to members.
It is watching House Concurrent Resolution 1, which urges Congress to support and fund rural transit initiatives, House Bill 121, relative to the maximum optional fee to fund transportation improvements charged by municipalities when collecting motor vehicle fees, House Bill 65, relative to accessory dwelling units, a seemingly benign subject that has generated a great deal of debate in communities in New Hampshire seeking to monitor growth and preserve their zoning systems.
Also, House Bill 621, establishing a road usage fee, which seeks to recognize that many vehicles do not use gasoline or have alternate systems and therefore the traditional gas tax may not be raising as much revenue as previously.
The BIA also is watching HCR 2, supporting efforts to ensure students from New Hampshire have access to debt-free higher education at public colleges and universities; HB 166, relative to assessment tests administered to students in grades 3-8; HB 207, prohibiting implementation of Common Core in public elementary and secondary schools; HB 412, relative to pre-engineering technology curriculums; HB 603, establishing a student debt reduction program; HB 620 relative to compliance with state and federal education mandates, a seemingly benign topic that undoubtedly involves resistance to federal requirements; Senate Bill 44, prohibiting the states from requiring elimination of common core standards; and SB 193, establishing education freedom savings accounts, among a number of others.
On energy, there are a host of bills, including HB 111, relative to recovery of stranded costs on certain purchase power agreements; HB 114, relative to minimum electric renewable portfolio standards; HB 145, requiring municipal approval for siting high-voltage transportation lines; HB 162, relative to criteria for issuance of certificates for the siting of high-pressure gas pipelines, one of many siting bills assumedly aimed at making it difficult to site gas and electric transmission facilities.
Also being followed are HB 518, which eliminates the cap on net metering, relative to alternate energy generation, and SB 50, relative to members of the Site Evaluation Committee, apparently straightening out a misconception about a prior piece of legislation.
There are a score of environmental bills on such subjects as solid waste, drinking water, seasonal docks in state waters, motor vehicle emissions, pollution, storm water protecting wetlands and many other technical topics being followed by the BIA.
As for fiscal policy, the BIA is watching bills relating to public education, studying the transfer of authority over the University of New Hampshire budget to the General Court (a bad idea), repealing the education tax credit, funding kindergarten programs, reducing the rate of the business enterprise tax and the business profits tax, studying the tax structure of the state, establishing an income tax, providing credits against the BPT for media production expenditures and other matters, extending the interest and dividends tax to capital gains and many more.
Health care bills cover medical care and insurance, marijuana and opioids, including many that add to the conditions that can be treated with medical marijuana, and some bills that affect the Affordable Care Act and the expansion of Medicaid in New Hampshire.
Finally, bills affecting human resources and employment are being watched by the BIA, including bills on the minimum wage, prohibiting employers from using credit history in employment decisions, allowing wages to be paid biweekly, etc.
The Legislature has much work to do — and New Hampshire's businesses are watching.
Brad Cook, a shareholder in the Manchester law firm of Sheehan Phinney Bass & Green, heads its government relations and estate planning groups.