Learning from the best
There's an awful lot of talent out there, and it's largely ignored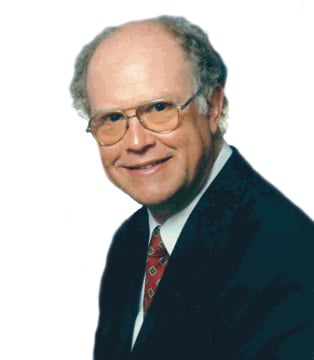 One of my nephews, Eric Alfano, is studying computer science at Wentworth Institute in Boston. Somehow he managed to get himself an internship at Schneider Electric in Andover, Mass., where he works in the IT department during summers and school breaks, using the very things he's learning in school. Can it possibly get any better than that?
Dick Morley is a well-known inventor, engineer, consultant and author. He is best known as the "father of the PLC" (programmable logic controller). They take computer-generated instructions and translate them into signals that control motors or similar devices.
Nowadays, PLCs are everywhere, and we take them for granted, but back in the '70s, they were a big deal and literally created the automation industry. Morley's company, Gould Modicon, was bought by Schneider Electric.
At 83, Morley doesn't get around like he used to, but he's still quite active. He's become somewhat of a legend at Schneider, where they've even named a conference room for him.
Last December, they hosted a big Morley Day celebration. There were easily a hundred people, mostly colleagues and associates, a local "Who's Who" of high tech. It was great to see such genuine appreciation for the man and his legacy. When they wheeled Morley in, everyone stood, and the applause went on and on.
I was there and mentioned it to Eric some time later. He had been at school taking finals and was sorry he had missed it. He wanted to meet this legend he had heard so much about.
Confined to a wheelchair, Morley is feeling the ravages of time. He is in assisted living in southern New Hampshire, but there's nothing wrong with his mind, which is still up to date on all the latest technologies. He writes for various magazines, a veritable sage.
Last summer, Eric and I went to see him. We spent a couple of hours discussing all kinds of things. Regardless of the subject, Morley can usually provide some insight you might not have thought of. He's not infallible by any means, but his advice is worth considering, even if you don't ultimately agree with some of it.
This went so well, Eric went back to work and told his colleagues. Now his boss, Merrill Harriman, wondered if he could meet Morley as well.
We went back the Saturday after Thanksgiving and spent four hours with him. Morley invited us to stay for lunch, and the discussions continued. Eric and Merrill discussed some of the things they were working on.
The time flew by, and we all learned from each other. Back when Morley was running Modicon, it would have been really tough to get on his calendar. It's much easier now.
There's an awful lot of retired talent out there, and it's largely ignored. In high tech, where the next new thing is being developed, nobody seems to care about the past new things that were developed. Yet the same principles used to develop the PLC in the late '60's are used to develop iPhones and all the latest gadgets.
Mentors are popular. I've seen instances where the mentors weren't much older or more experienced than the mentees. A guy like Morley, who has had over 50 years of experience inventing things, has become a master at innovation. Why wouldn't we want to learn from the best?
If you ever want to hear a really great speech, search for "Lou Holtz Commencement Address" on You Tube. He's the famous Notre Dame coach, and he gave this wonderful and hilarious address at Franciscan University in 2015. In explaining why they should listen, he said, "I've been 21; you've never been 78!"
I'm so thankful my nephew and his boss appreciate the value of speaking with superstars, even if they're aging. I know he'll do well, as Merrill told me Eric will have a job with Schneider when he graduates. How many already graduated kids don't have a job yet?
And Merrill's a great mentor in his own right. What a great guy to work for; he inspires Eric. They love what they do. They don't go to work; they go to play.
Is there some problem with which you've been struggling? Do you think an aging superstar, someone who's had the time to get really good at something, could help? It might be pretty easy to get on his or her calendar.
Ronald J. Bourque, a consultant and speaker from Windham, has had engagements throughout the United States, Europe and Asia. He can be reached at 603-898-1871 or RonBourque3@gmail.com.