Lawsuits target NH aggregate companies over waterway discharges
Conservation Law Foundation suits allege failure to file permits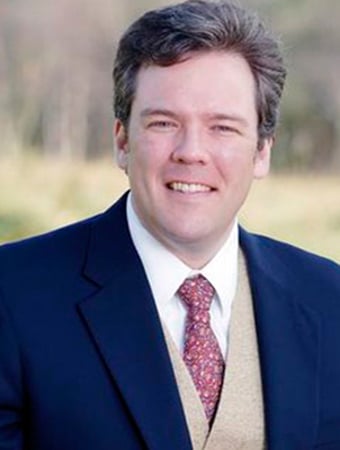 After settling a suit against a Hooksett aggregate company in October for discharging pollution into the Merrimack River without a proper permit, the Conservation Law Foundation filed more lawsuits in November against another three New Hampshire sand and gravel companies, alleging similar behavior.
The three suits, filed on Nov. 20 in federal district court in Concord, allege that the following companies didn't have a proper permit to pollute nearby rivers, thereby violating the Clean Water Act:
• Brook Hollow Sand & Gravel of Londonderry, headed by Robert S. LaMontagne, an owner of Bedford-based LaMontagne Builders, which allegedly discharged into the Cohas Brook, which flows into the Merrimack River.
• Ossipee Aggregates Corp., a subsidiary of Boston Sand and Gravel, headed by Dean M. Boylan, for alleged discharges into the Pine River, which flows into the Saco River watershed.
• Henniker Sand and Gravel Co. Inc., headed by Thomas Patenaude, which allegedly discharged waste into Amey Brook, which flows into the Contoocook River.
LaMontagne and Boylan couldn't be reached for comment by deadline, but Patenaude said that the suit against him was primarily a result of a paperwork violation.
"We didn't get our permits in on time and they slammed us as well as others," he said. "Why are they doing this? It's the money I guess."
The CLF previously filed a similar suit against Plourde Sand and Gravel Company Inc. in Hooksett, saying the company directly discharged waste into the Merrimack River in May 2013.
Plourde contested the suit, arguing that Southerly Pond, the body of water into which it discharged the waste, was no longer tied to the Merrimack, and that it did not need to file such a permit.
But after the mediation, both sides settled on Oct. 2, with Plourde agreeing to apply for a permit and implement transparent monitoring measures, pay the Nature Conservancy in Concord $30,000 to support the work of the Great Bay Water Collective as well as $95,000 in legal fees to the CLF.
But Zak Griefen, an attorney who works out of the CLF's office in Montpelier, Vt., said the organization is targeting the sand and gravel industry over its failure to file permits – not for the money.
"We disagree with that characterization," he said, adding that New England's rivers are "dying a death by a thousand cuts" and the biggest threat of all – even more than municipal waste water discharges – is from stormwater pollution.
U.S. Environmental Protection Agency regulations require the filing of stormwater permits by certain industries – marina, junkyards and sand and gravel – so the agency can keep track of how much pollution is going into each body of water.
"There has been rampant noncompliance with permits, and this has serious consequences for human health," Griefen added. "Paperwork is serious. When they fail to apply, there is no monitoring, so the EPA and the state and we have no idea what they are putting in the river."