Las Vegas fraud convictions linked to NH bankruptcy case
Two officials of firm tied to USA Springs financing are found guilty, another pleads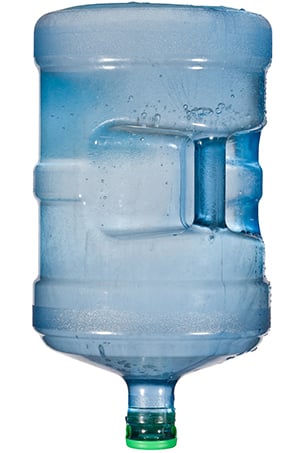 A federal jury in Las Vegas Monday afternoon convicted two officials associated with Malom Group AG on criminal charges involving an international conspiracy to bilk millions out of investors, the largest being a board member of New Hampshire-based USA Springs who lost $1.2 million.
After a weeklong trial and 3½ hours of deliberation, the jury convicted, Malom executive vice president James Warras of Las Vegas and Anthony Brandel, a Wisconsin consultant to Malom, on felony charges, including conspiracy, wire and securities fraud.
Shortly before Thanksgiving, former Malom compliance officer Joseph Micelli pleaded guilty to one count of securities and wire fraud.
Another defendant, Sean P. Finn, is awaiting extradition in Canada and Martin Schlaepfer and Hans-Jurg Lips, Malom's CEO and chairman, are still at large, last seen in Switzerland, where Malom is based.
The defendants, according to the indictment filed in December 2013, forged numerous documents proving that Malom – an acronym for Make A Lot Of Money – had far more money than it actually had, sometimes in nonexistent bank accounts. The documents also promised that Malom could raise far more money than it possibly could if the investors would only front them the cash.
Instead of using the cash, Malom distributed it among the defendants for personal enrichment, the government charged. No investors received any money back.
In New Hampshire, Malom used such documents to induce William Gianopoulos and Cynthia Gianopoulos to give it $1.2 million to obtain a $60 million loan from Malom in order to get USA Springs out of bankruptcy.
William Gianopoulos, a Lawrence, Mass., contractor, had earlier told NH Business Review that he had invested roughly $1 million in USA Springs, which struggled to get a permit to withdraw 300,000 gallons of groundwater a day at a site bordering Barrington and Nottingham, against the opposition of some local residents.
'I want my company back'
USA Springs went bankrupt in 2008, trying to find financial backing to complete the half-finished bottling plant. In the summer of 2011, Malom seemed to come to the rescue, first promising that it would raise the money selling European bonds, guaranteeing either a 50 percent return in 120 days or a complete refund in addition to a 4 percent penalty.
When the money didn't come through, Malom first blamed a European debt crisis. Then it said it had Brazilian bonds, despite that government's warning that such bonds were fraudulent – a tactic, prosecutors say, used to "lull" other investors as well.
In its legal brief before the trial, prosecutors focused on the USA Springs case, used an affidavit by Micelli and a deposition by Warras, and called as witnesses Gianopoulos, former USA Springs attorney Alan Braunstein and Geraldine Karonis of the U.S. Trustee's Office in New Hampshire.
Prosecutors noted that Micelli didn't disclose that he was disbarred as an attorney for defrauding clients or that Warras was a multiple securities fraud felon. Indeed, as the Malom case continued, it was revealed that Lips and Schlaepfer were being held by Swiss authorities on unrelated securities fraud allegations.
Francesco Rotondo, who headed up USA Springs, said that attorneys and financial firms that vetted Malom in the bankruptcy case also benefited.
Rotondo blames the Malom debacle for transforming the company's bankruptcy case from Chapter 11 (reorganization) to Chapter 7 (liquidation.)
"Everybody kept their eyes closed, and I got screwed out of my company," Rotondo told NH Business Review. "My lawyers abandoned me because I'm telling them to go after Malom. They didn't want to do that, and now they've been proven guilty to the max."
The USA Springs bankruptcy case is dormant, but still pending, because the trustee's only asset from the company – 189 property straddling Nottingham and Barrington with a partially completed structure – still hasn't been sold. The Kane Company, a Portsmouth real estate firm, has been marketing the property for at least the last five months, with an asking price $1 million.
USA Springs had once claimed that the property, with now-expired water withdrawal permits, was worth $125 million.
Rotondo said he thinks that possible buyers might be afraid that he would make a claim on the property. Indeed, he said he plans to ask the bankruptcy court to dismiss the case "based on the criminal activity by which the professionals harbored and protected Malom and themselves with lies and twisted maneuvers that resulted in the total destruction of myself and my partners' lives and future. Bottom line, I want my company back."