Keene's C&S ranked 22nd on top private company list
Grocery distributor's 2014 revenue estimated at $25.9 billion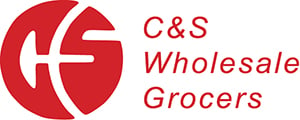 What private New Hampshire business is bigger than the Trump Organization, bigger than Fidelity Investments, Toys 'R' Us, Amway, Bloomberg and even Major League Baseball?
That company is Keene-based C&S Wholesale Grocers Inc., the only New Hampshire firm to make PrivCo's second and latest list of top 100 private companies in the United States. The distributor sold some $25.9 billion worth of goods in 2014, earning the ranking of No. 22, down from its 2013 ranking of No. 19, though C&S increased its revenue by $900 million from that year.
C&S' revenue is close to triple the $9.5 billion that the Trump Organization (No. 62) pulled in that year and Major League Baseball (No. 69) $8.7 billion.
The PrivCo 100 ranked Cargill Inc. at No. 1, with $135.9 billion in revenue, followed by No. 2 Koch Industries, with $121 billion, No. 3 State Farm Mutual Automobile Insurance, at $71 billion, No. 4 Health Care Service Corp., with $61 billion, and No. 5 Dell, at $55.5 billion.
Liberty Mutual was ranked No. 7, with $39.6 billion, and Fidelity Investments was ranked No. 35. Both companies are major employers in New Hampshire.
Private companies don't have to disclose their revenue and most – including C&S – haven't, at least in the past. (The Keene company could not be reached Thursday by deadline.)
But PrivCo – which boasts it has profiles of 850,000 firms – uses proprietary software to estimate revenue from a variety of private and public sources, and then takes a "very vigorous second look" to insure that the information is as accurate as possible, said Andy Cuello, the New York company's business development consultant.
For a price, PrivCo will provide a 163-page report on C&S, founded in 1918 by Abraham Siegel and Israel Cohen, and owned entirely by the Cohen family.
The report says that the company employed 13,200 people in 2014, down from 18,000 seven years ago, even though C&S doubled its revenue during that period. It also lists C&S' acquisitions in 2014: Associated Wholesalers Inc. and Grocers Supply Co. Inc. – though it does not provide the terms of the deals.
C&S sells some 150,000 products out of its 50 facilities to some 5,000 supermarkets around the country.
"They are huge," summed up Cuello.