June construction unemployment approaches pre-recession figures
New Hampshire's places 13th in nation with 3.4 percent rate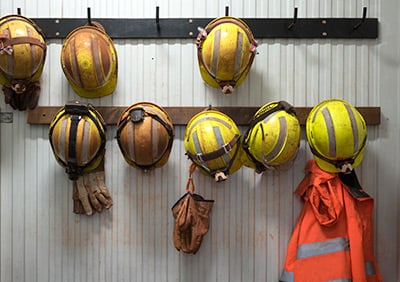 New Hampshire's June construction unemployment rate has almost returned to levels not seen since 2004.
According to the Bureau of Labor Statistics' latest estimates and analysis from the Associated Builders and Contractors, New Hampshire's construction non-seasonally adjusted unemployment rate dropped nearly a whole percentage point from last month and 1.2 percent from a year ago, to 3.4 percent. The last time the unemployment was that low in the month of June was in 2004, when the construction unemployment rate was 3.3 percent.
In 2010, the state construction unemployment rate rose to 19.5 percent, and hovered in the range of 4 – 6 percent for several years. As recently as January, the construction unemployment rate was 8.5 percent.
New Hampshire ranks 13th in the nation for its construction unemployment rate – the national average is 4.6 percent, down 1.7 percent year over year. This June also marked the lowest national unemployment rate since 2000, with 229,000 more people employed in 2016 than the previous year.
"The drop in the construction unemployment rate from June 2015 extends the uninterrupted monthly sequence of year-over-year rate decreases that started in October 2010," said economist Bernard M. Markstein, Ph.D., president and chief economist of Markstein Advisors, who conducted the analysis for ABC. "Starting in 2000, when the BLS data for this series begins, the June national NSA construction unemployment rate has fallen from May every year except 2010 when it was unchanged. This is not surprising given that this is not seasonally adjusted data and that construction activity normally continues to rise nationwide as the weather improves throughout the country. This year's decrease of 0.6 percent from May continues this pattern."
Forty-seven states saw an improvement in their construction unemployment rate. Vermont, Colorado, Idaho, Iowa and Nebraska ranked in the top five, with the lowest rate at 1.9 percent in the Green Mountain State.
However, four states posted an increase in their estimated construction unemployment rate from May: Connecticut, Hawaii, Mississippi and Wyoming. (Hawaii's rate includes mining and logging in addition to construction.) And North Dakota, South Dakota and Wyoming saw their rate increase year over year.
Five states with the highest construction unemployment rates are Mississippi, Connecticut, Rhode Island, New Mexico and Alabama. Alabama's highest in the nation construction unemployment rate of 8 percent is actually the state's lowest June rate since 2008's 7.9 percent.
New Hampshire, while ranking well, placed just 33rd in year over year change, but did tie with four states for the 18th spot in terms of monthly change.