Joshua Leavitt to plead guilty in PPP fraud case
Serial entrepreneur faces a maximum prison sentence of 30 years and a $1 million fine
A self-described serial entrepreneur has agreed to plead guilty to one count of bank fraud in conjunction with a forgivable $125,000 Paycheck Protection Program loan to an online cigar and wine business, according to a plea agreement filed with the U.S. District Court on Thursday.
The filing is one more example of increased prosecution of PPP fraud nationally and locally.
Joshua Leavitt, 40, of Northwood, with his co-defendant Pierre Rogers, formerly of Bedford, submitted on May 6 an application to TD Bank for Puro Group, one of the seven companies the two were involved in, allegedly claiming a monthly payroll of $70,000 and six employees. Rogers (who is not part of the plea agreement) allegedly signed the application and Leavitt was listed as the contact person, according the plea agreement.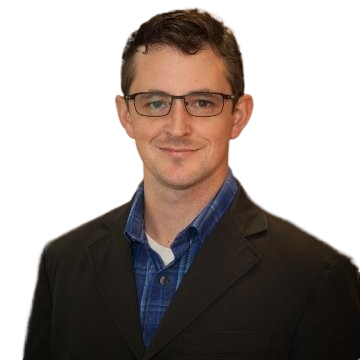 Included in the application was a quarterly tax return for the first quarter of 2020, claiming that Puro Group paid the employees $209,999.99 in the first quarter, and $27,600 in taxes. But that document was never filed, according to the plea agreement. Instead, Puro Group's annual filing showed that it only paid out $48,255.53 in wages that entire year, or about $4000 a month.
In addition, the attached payroll summery was identical to another payroll summary submitted by Rogers on another PPP loan, said the filing. If true, that would indicate that they were getting two PPP loans the same workers during the same hours worked.
According to filings with the NH Secretary of State office, Leavitt and Rogers created Puro Group in November 2019. It is apparently related to PuroTrader, which was incorporated in May 2019, an online cigar auction and trading company, which later evolved into Yahyn, an online wine-buying service that uses artificial intelligence to select the right brand and vintage for a meal and a consumer.
PuroTrader had already received a $132,756 loan in April, as well as other companies such as Dark Matter Associates and Demeter Project, according to the original indictment back in June. All told, the two applied for at least $5 million in federal pandemic funds to help seven businesses, and were charged with nine counts of bank fraud and wire fraud.
But in the plea agreement, the U.S. attorney's office agreed to drop all other charges against Leavitt except for one other: a wire fraud charge pertaining to an Economic Disaster Injury loan and grant relating to Monticello Transnational, which according to the secretary of state filing described itself as an "e-commerce cart service … that consults on offshore solutions to banking and corporate structure needs." It is identified as a "payment processing partner" on the PuroTrader website.
Leavitt did not plead guilty to this charge, but according to the plea agreement which he signed, both he and Rogers lied to get a $29,000 long-term low interest EIDL loan of $29,000 and a $7,000 grant for Monticello, which Rogers owned, allegedly defrauding the Small Business Administration.
The agreement alleges that both falsely claimed on a March 31, 2020, EIDL application to the SBA server that Monticello gross revenues for 12 months proceeding January 31, 2020, was $75,000, and the cost of goods sold was $3,000 and the company had seven employees.
But bank records show that Monticello only had a few thousand dollars worth of deposits during that time and there were no payments to employees nor was any tax return submitted, according to the plea agreement.
Leavitt, for that one bank fraud offense on the PPP charge he plans to plea to, faces a maximum prison sentence of 30 years and maximum $1 million fine. But the U.S. attorney's office will recommend he be sentenced on the bottom of the sentencing guidelines in exchange for his cooperation on his own case, and presumably against Rogers, who has not plead guilty to any offense.
Leavitt is scheduled to make his plea on August 9.