Job changing considered
The time is ripe to consider a switch, but there can be pitfalls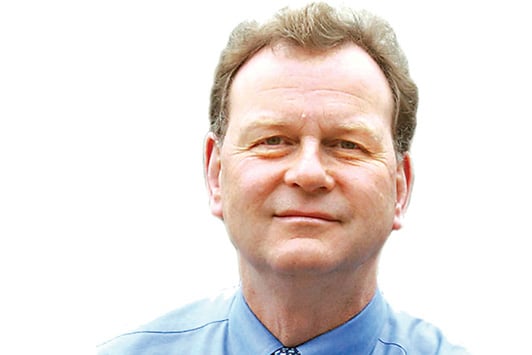 For most of us, careers are built from a series of job moves. Sure, there are those who begin a life of dedication to a particular vocation from which they never deviate. Others may find they spent their entire careers as a business founder and owner, whereas others may experience an entire career employed with just one firm. However, for most of us, we will construct our careers as a migration from one opportunity to another. This necessarily involves job switching, an exercise requiring dexterity and proficiency.
There is certainly incentive to switch jobs currently. An economist at Glassdoor, Daniel Zhao, has data from the Atlanta Federal Reserve showing that job switchers have realized 7.7 percent wage growth since November 2022 compared to 5.5 percent wage growth for those who have remained in their jobs.
Also, as economist Adam Blandin of Vanderbilt University points out, there are about two job vacancies for every unemployed person. And many workers know from experience that job changes are one of the best ways to enhance not just pay but career prospects. All told, it is a suitable time to consider a job switch.
There is risk in job hopping, however.
Downsides can emerge when we find ourselves in a worse situation than the one we left. In general, pitfalls occur when the new job is less stellar than we anticipated. Another snag is when the new job is less stable, as in you find yourself more exposed to layoffs. Obviously, it is important to not stumble and face regret when transitioning from one job to another. Therefore, a job switch needs careful planning. Let's look at some of the key points to consider.
Planning for change should be deliberate. It begins with a deconstruction of your current work performance and how you have worked in recent positions. This task analysis seeks to identify those aspects of your work which energize you, bring you feelings of success and accomplishment, and align with the production metrics of your employer or target market. Conversely, being clear on those work facets which drain you of energy, leave you feeling unfulfilled, and fail to consistently meet production expectations should be revealed. Such an inventory can be converted to a plan which becomes your North Star when implementing the job shift.
Be targeted when pursuing new employment opportunities. Do your research of both the employers and the industry space they play in. Know how they fare in meeting market demand and fending off the competition.
Of course, there is an assumption here that their industry is your industry and presumably you know the economic viability of your professional field. If you have not conducted a SWOT analysis in a while, now is the time to do so. Illuminate as best you can the Strengths, Weaknesses, Opportunities, and Threats inherent in your industry.
Examine potential future employers like a private investigator. Google company employee reviews (of which there are now many), reach out on LinkedIn to employees to get their take on what it is like to work there, and leverage your own professional network to get the inside scoop. When you get job interviews, ask them questions about employee engagement, career growth prospects, employee turnover rates, and their performance review program, including the metrics they use. You are interviewing them as much as they are interviewing you.
Examine your decision-making style, too. Reflectively challenge your assumptions. Assess where faulty decision-making has led you astray in the past. As executive career coach Susan Peppercorn says, cognitive bias, or more readily accepting information that matches your existing viewpoints, can impair quality decision-making. Accept that claims made by the potential employer, which sound good to you, may carry hidden risks.
As they say, nothing ventured, nothing gained. But as you tread into the dicey but conceivably rewarding world of job change, be as prepared as possible.
Bill Ryan writes about career, employment and economic topics from his home in North Sutton.