ISO New England pulls plug on PSNH competitor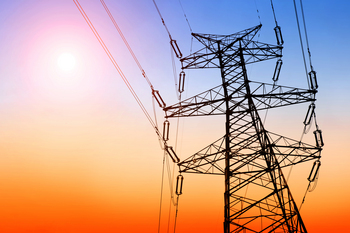 Electricity provider Resident Power's energy supplier has been suspended and most of its 8,700 residential and small business customers were switched to Public Service of New Hampshire by midnight Wednesday — at least for now — following a ruling by ISO New England.
However, unless those customers choose to stay with PSNH or pick another provider, they will wind up with electricity service provided by FairPoint Energy — a subsidiary of FairPoint Communications — at the end of the next billing cycle. That's because on Feb. 6, FairPoint acquired those Resident Power customers. The terms were not disclosed.
ISO-New England — which regulates the electric grid for the region — suspended PNE Energy Supply LLC (also known as Power New England) on Valentine's Day, according to a filing PSNH made Tuesday concerning another matter in front of the state Public Utilities Commission. But ISO-NE, which delivered the news via email to the state's utility, would not confirm the suspension to NHBR or give a specific reason why it took the action.
"ISO doesn't comment on specific market participants," said Marcia Blomberg, the spokesperson for the Holyoke, Mass.-based regional transmission organization. "In general, all market participants who are active in the wholesale electricity markets in New England must maintain a minimum amount of collateral and comply with other financial assurance and billing requirements to participate in the markets."
"It was a financially related suspension," said August "Gus" Fromuth, managing director of Resident Power and PNE, related companies that are both based in Manchester.
Although the exact reasons for the suspension were valid, he said, he would not disclose them. "The company will do what is necessary to restore its status with ISO, so its suspension will be lifted in the near future."
But even if it does, the deal with FairPoint would prevent them from pursuing those customers for two years.
Despite the regulatory and technical complications that will result from customers having three power suppliers in a matter of weeks, Fromuth said the switch would be a "seamless transfer." He added: "This may be the first event of its kind. We are all pulling together for the customer."
About 1,000 of those customers had already been switched to FairPoint, but the suspension changed that. The remaining 7,700 customers will be switched to PSNH as their default customer, at least until the next billing cycle — thanks to a PUC ruling that PSNH disagrees with — when Resident Power will switch them to FairPoint.
PSNH thinks that default customers should mean just that, said spokesperson Martin Murray. That is what a public utility is there for.
"Our role is that they can always get their service from us. They have that insurance of getting energy from PSNH," he said.
FairPoint, which took over Verizon's telecommunications in northern New England in 2007 and fell into and climbed out of bankruptcy, entered the energy business last summer. It now sells energy supplied by Crius Energy, a Connecticut company, which sells its power through four other brands as well. FairPoint and Crius didn't comment on the transfer by NHBR deadline.
While Resident Power is now leaving its book of business to FairPoint and ENH, at least for now, Resident Power has no regrets that it got into it that market in the first place, said Fromuth.
"We helped jump-start the market for residential choice," he said. "Even though I'm the one with arrows in my back, we helped create something that has taken off like wildfire."