Is the Small Business Health Options Program (SHOP) a flop?
Confusion reigns when it comes to online health insurance marketplace, tax credit for small businesses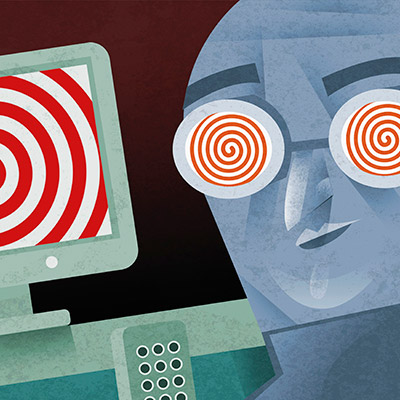 Of all the parts of the Affordable Care Act, the Small Business Health Options Program (SHOP) seemed to have the greatest potential of providing coverage to the largest number of uninsured people in New Hampshire, except perhaps for Medicaid expansion. But it has had the least attention, and has perhaps been the ACA's greatest flop, at least to date.
While much of the attention has been on the website woes faced by individuals trying to connect to healthcare.gov, the federal online marketplace, nationally about 60 percent of those without health insurance have a family member who works. That means SHOP would be a way to reach them as a group at the workplace, as opposed to individually.
Furthermore, SHOP was geared to small businesses with lower-wage workers, the very businesses least likely to offer health benefits. In New Hampshire, according to the U.S. Census, there are some 27,000 firms with fewer than 20 employees, well within the SHOP threshold of 25 employees or under.
Many of these businesses would like to cover their workers, but can't afford to. These business need to be "bribed," because they don't face the threat of heavy penalties that larger firms (more than 50 employees) will face if they don't provide coverage by the start of 2015.
That "bribe" is a generous tax credit — up to 50 percent of premiums. (Until recently — and it is still widely, though incorrectly, believed — the only way to get that tax break for all of 2014 was to sign up with SHOP starting on Jan. 1.)
Yet if any New Hampshire businesses have signed up through SHOP, NHBR could not find them.
So what's wrong with SHOP and the tax credit?
'Back end' problems
Until Thanksgiving, it was physically impossible to sign up for SHOP. Enrolling employee groups was more dependent on healthcare.gov than enrolling individuals, and that section of the website was in even worse shape than the one for individuals. Federal officials didn't even try to go live with SHOP on the original deadline, Oct. 1, pushing the deadline back a month. Then officials promised that it would be fixed in another month, but eventually gave up and put the launch on hold for an entire year.
Individual online enrollment was theoretically possible at healthcare.gov, though even after the federal self-imposed deadline, it isn't clear that it's actually happening because insurers like Anthem Blue Cross and Blue Shield are not receiving individuals' premium payments, not getting the information needed to cover them, nor the information needed to draw down the federal subsidies that are supposed to supplement individual payments.
"Right now, there is no proof that you are covered by Anthem, yet they have responsibility come Jan. 1 to start paying claims," said Tom Harte, president of Landmark Benefits in Hampstead and president of the National Association of Health Underwriters. "It's a real concern that they are getting squeezed."
Anthem officials in New Hampshire are reticent to discuss this on the record, but Maria M. Proulx, senior legal counsel, put it this way: "We are working functionally to improve the back end."
Ideally, she said, Anthem would prefer to "skip the federal hub" altogether. That way, not only would Anthem get paid, but insurance agents would get their commissions as well.
At least there was a paper alternative for individuals to enroll while healthcare.gov was under reconstruction. But while SHOP shoppers could go on healthcare.gov and get a rough idea of prices, and they could even obtain information to determine eligibility, that was all. Enrollment could only be accomplished online.
A 'Hail Mary'
All that changed when, on Nov. 27 — the Wednesday before Thanksgiving — the U.S. Department of Health and Human Services announced that it will do what insurers have been asking for all along: allow businesses to sign up with SHOP through an agent. HHS also extended the signup deadline from Dec. 15, to Dec. 23.
According to Harte, this "Hail Mary came because their systems desperately failed, and they needed the agents to make it happen."
But it is doubtful that the agents will run with it.
For one, there was no consultation with them. The federal government did offer training on using SHOP, but it was optional, so many agents didn't bother.
Now, all of a sudden, "we are supposed to take this ball. I don't have the forms. I don't have the marketing materials. I have no clue. The communication has been pathetic," said Ray White, who heads Cornerstone Benefits and Retirement Group of Bedford.
Besides, agents were already exasperated that the government was trying to work with navigators and consumer assisters rather than them.
Still said Bob Nash, president of the New Hampshire Association of Insurance Agents, agents might be willing to work with SHOP "if it is worth their while — if Anthem is willing to pay the price."
Already, he said, agents have seen their other commissions decrease because of a new ACA rule that requires all policies spend 85 percent on health care services. That means that Anthem and the agents have to split the difference.
It could make a big difference if the agents get on board, said Greta Johansson, who heads the New Hampshire office of the U.S. Small Business Administration. She urged businesses that have been frustrated in the past to look into it.
"You shouldn't let a not fully functional website get in the way of making the right insurance choices," she said.
Credit confusion
But there hasn't been much interest in the SHOP program, or its tax credit, to begin with, and it just isn't a matter of agents being snubbed.
This is partly due to the way the tax credit was set up. By targeting groups that are least likely to offer insurance, it lost business from companies more likely to sign up. The credit kicks in for groups under 25 workers with an average wage below $50,000, but employers can only get the full 50 percent discount if the company employs fewer than 10 workers with an average wage of under $25,000. For the most part, these aren't firms that have been sitting on the fence. They weren't even thinking about it. Of the 300 clients that Harte represents, for instance, not even one was eligible for tax credit, he said.
Indeed, a smaller tax credit — albeit with a maximum of 35 percent — has been around ever since the ACA was passed, and a few firms have taken advantage of it. According to the IRS, about 3.5 percent of the firms with fewer than 20 employees have applied for it.
You would think that many would be anxious to switch to SHOP, which – many thought – was a requirement to keep the credit.
But there is a hitch, that only became clear over the summer: Anthem's narrow network, which includes only 16 of the state's 26 hospitals and most of the physicians who work for these hospitals, has some major gaps: Portsmouth, Rochester and Concord.
Anthem negotiated this network in order to cut rates by 25 percent for individuals, much to the chagrin of those left out. But while individuals can decide whether to make that kind of trade-off, it's tougher for an employer to offer such coverage when some of its workforce won't be able to go to the providers they have been using for years.
Besides, the narrow network discount that individuals are receiving was not passed on to SHOP plans, and the rates are no bargain.
Premiums for a family plan, for instance, range between $878 and $1,258 a month, depending on the deductible, which is roughly in the top 25 percent of such plans on federal exchanges in other states. Maine's cheapest family plan, for instance, starts at $668 a month.
This is partly because the region's rates are high in general, but it is also because there is also no competition on the New Hampshire marketplace. That could change when Harvard Pilgrim Health Care joins the marketplace in 2014, as Beth Roberts, the New Hampshire-based senior vice president of regional markets for Harvard Pilgrim, told NHBR. She said Harvard Pilgrim has notified the federal government that it will be offering an exchange plan early next November.
"We will be putting a full network on the exchange," she said. "We still have more homework to do, but that's the plan."
The provider network would be different than Anthem's, she said. Hospitals won't be left out, she said, but they would have to buy into the Elevate integrated care management model that Harvard Pilgrim has created with Dartmouth Hitchcock and the Elliot Health System.
"We don't want an exclusive limited network," she said. "We want other people to come."
In addition, any savings would be passed on to groups as well as individuals. That competition may cause Anthem to rethink not passing on the network savings for groups. "We are constantly re-evaluating the marketplace," Proulx said.