Is the New Hampshire housing market shifting? Sure doesn't look like it.
Supply pressures continue to stoke higher median prices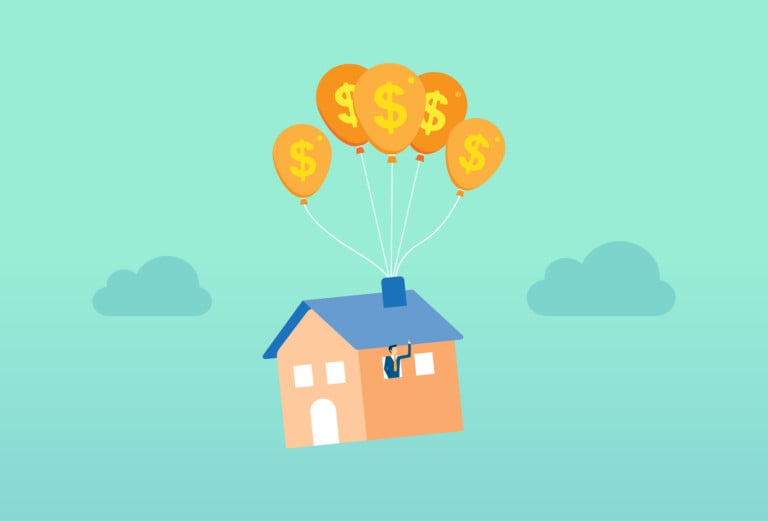 Against the backdrop of $450,000 as the median price for a single-family home, New Hampshire's residential real estate hasn't really slowed down from the hot seller's market that it's been, dating back to even before the pandemic.
The latest data from the NH Association of Realtors provides a montage of a market with three major elements: Tight supply, which creates higher prices, which challenges affordability.
"There is no question supply is still a big issue in our state," said Ben Cushing, NHAR president. "However, there is a small uptick in our supply. In April 2022 we had a one-month supply of residential homes for sale. In April 2023, we have 1.1 months' supply. If we look back to pre-pandemic information, in April 2019 we had 2.7 months of supply. We are still seeing some segments of our markets having multiple offers and some going under agreement for more than asking."
Statewide, the total number of single-family homes sales in April was down to 713 from last year's 952. And the dollar volume of those sales was also down – $395.4 million versus $490.4 million.
But there were 24.6 percent fewer listings in April against the previous year. What happens with high demand but low inventory? Higher prices, and the house median price rose 1.1 percent in April to $450,000, which, incidentally, is only $10,000 below the all-time record high median price of $460,000 recorded in May and June of 2022.
The state's affordability index stands at 69. A value of 100 indicates that the typical median-income family has exactly enough money to qualify for a home. Any value below 100 means that a family may struggle to qualify for a mortgage on a home in a particular area. The lower the value, the greater the struggle to afford the mortgage.
Rockingham County – particularly the Seacoast region – is symptomatic of the state.
The region had 14.5 percent fewer home sales in April 2023 than it did in April 2022, according to the Seacoast Board of Realtors. Yet the monthly median sale price of $750,000 ties the all-time set in June 2022.
"The April sales statistics do not reflect just how hot this market is right now," said Sandy Healy, president of the Seacoast Board of Realtors and a broker at RE/MAX on the Move/Exeter. "Open houses remain crowded and multiple offer situations are still the rule."
The Seacoast board takes its monthly data from 13 sample communities: Exeter, Greenland, Hampton, Hampton Falls, New Castle, Newfields, Newington, North Hampton, Newmarket, Portsmouth, Rye, Seabrook, and Stratham.
The board tallied a record 14 homes that sold for $1 million or more in April. Six of those million-dollar-plus sales were in Portsmouth and three were in Rye.
A deeper dive into the NHAR data shows median home prices have topped $400,000 in six of the state's 10 counties.
Rockingham leads the pack at $599,450, followed by Carroll at $465,000, Hillsborough at $458,000, Merrimack at $447,500, Strafford at $442,000 and Belknap at $435,000. Coming in below that threshold were Grafton, $363,500, Cheshire, $327,500, Sullivan, $310,000, and Coos, $179,950.
Only two counties – Carroll and Sullivan – had sellers, on average, getting more than their list price, according to the NHAR data. While the median sale price in Carroll was $465,000, the median list price was $499,900. Sellers in Sullivan County were asking $289,900 on average but getting $310,000.
Sellers were getting near asking prices in Rockingham and Merrimack. The asking price in Rockingham was $599,900 and the sale price was $599,450; the asking price in Merrimack was $450,000 and the sale price was $447,500.
"Given the simple economics of supply and demand, I am not sure if we will see prices decrease much for at least the remainder of 2023 as New Hampshire is a very desirable state to live in, thus making the demand still very high," said Cushing, a broker and regional manager of Four Seasons Sotheby's International Realty in Hanover.
Equity gains
New Hampshire homes are also holding on to their value.
New Hampshire has seen a growth in its share of equity rich residential properties, according to a new report from ATTOM, national curator of real estate data.
According to ATTOM, 54.8 percent of mortgaged residential properties Granite State were considered equity-rich in the first quarter of 2023, meaning that the combined estimated amount of loan balances secured by those properties was no more than 50 percent of their estimated market values.
That's up from 54.7 percent in the fourth quarter of 2022 and up from 49.8 percent in Q1 2022. Its equity percentage ranked 12th nationwide. Vermont was on top with 75.9 percent.
Nationwide, the portion of mortgaged homes that were equity-rich in the first quarter of 2023 decreased to 47.2 percent from 48 percent in the fourth quarter of 2022.
"Homeowners across the U.S. continue to sit in a far better position than they were just a few years ago, with historically elevated levels of wealth built up in their properties. However, the recent downturn in the housing market is chipping away at the bounty they reaped from a decade of price surges," said Rob Barber, chief executive officer for ATTOM.
Carroll was the most equity-rich county in New Hampshire at 67.9 percent, according to the ATTOM data. Other counties were as follows: Belknap, 60.9 percent; Grafton, 58.8 percent; Coos, 57.3 percent; Sullivan, 56.5 percent; Rockingham, 54.7 percent; Merrimack, 53.6 percent; Strafford, 52.9 percent; Cheshire, 52.1 percent; and Hillsborough 51.4 percent.