Is it a recovery? N.H. home sales, prices continue to rise in April
Sales increased 9.2%, median price was up 8.4% for the month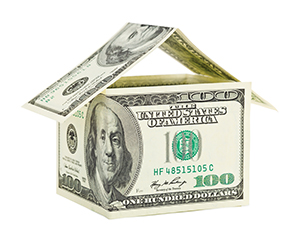 Residential home sales in New Hampshire rose about 9 percent in April, and median sale price rose at nearly the same rate, according to the latest figures from the New Hampshire Association of Realtors.
In April, 1,073 homes were sold in New Hampshire, up 9.2 percent from the 983 sold during the same month last year, and the highest number of sales in April since 2006, according to the NHAR report.
Median sale price rose 8.4 percent year over year, from $190,000 to $206,000.
"We never want to pretend we've got a crystal ball, but this trend continues to have the earmarks of early recovery," said NHAR President Bill Weidacher, who is also a managing broker at Keller Williams Metropolitan Realty in Bedford. "Slowly, steadily and consistently, we've seen activity increase for a year and a half, and now the slow and steady price increases seem to be following suit."
Another report by RE/MAX of New England showed figures that were roughly in line with the NHAR report. According to the RE/MAX report, the number of units sold rose 7.9 percent, and median price increased by 8.3 percent year over year, from $180,000 to $195,000. (The RE/MAX figures combine single-family residential sales and condominium sales, while the NHAR report breaks out condo sales separately.)
As for condo sales, they did not grow as much as residential home sales in April, according to the Realtors, rising 0.4 percent in April from the same month last year, but median price went up substantially from last year, up 10.5 percent from $140,350 in April 2012 to $155,147 in April 2013.
Year to date, condo sales have outpaced residential sales, both in units sold and median price. During that period, condo sales statewide have risen 12.2 percent from 780 to 875, while median price rose 9.3 percent, from $137,250 to $150,000, according to NHAR.
Residential sales have risen 8.8 percent year to year, from 3,221 to 3,505 units sold, while median price has risen 5.3 percent, from $189,000 to $199,000.
Locally, eight of the 10 New Hampshire counties saw residential unit sales increases in April, the only exceptions being Carroll and Coos counties. Median price also increased in eight of 10 counties, with only Cheshire and Sullivan counties witnessing price declines.
According to the RE/MAX report, homes are also spending fewer days on market than last year – units sold in April 2013 were on market for 116 days, compared with 123 days for those sold in April 2012.