Is disability income insurance right for you?
Even if your employer offers a long-term disability option, purchasing an individual policy that meets your specific needs could be more beneficial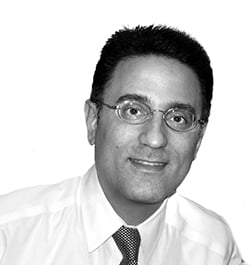 Most people will agree that homeowner, auto and life insurance are requisite components of a comprehensive financial plan. But disability income insurance is often overlooked. Depending on your personal situation, the income protection disability income insurance offers could provide valuable benefits.
According to the Social Security Administration, a 20-year-old worker has a 3-in-10 chance of becoming disabled before reaching retirement age. (The majority of long-term disabilities are caused by illnesses such as cancer and heart disease rather than accidents.) While it is commonplace to purchase life insurance to cover mortgage and other expenses in the event of death, the odds of mortgage foreclosure due to disability are actually 16 times greater than the risk of foreclosure due to death, according to the National Safety Council.
Long-term disability insurance is often offered through corporate employee benefit programs, but, according to the Life Insurance Management Research Association, the percentage of companies that pay for some or all of the long-term disability premiums is now below 50 percent, and the majority of group plans will typically only replace up to 60 percent of salary, with a capped annual amount (most often $60,000 per year).
Benefits are paid for a set number of years, or until the subscriber is able to return to work. For highly compensated individuals seeking a higher annual payout or for the self-employed, the impetus to consider an individual disability income policy could be more pressing, as they may need to tap into savings and investments immediately should a health crisis develop.
Some experts suggest that even if your employer offers a long-term disability option, choosing to opt out (if allowed) and purchase an individual policy that meets your specific needs could be more beneficial. An individual policy is portable, and the subscriber establishes a direct relationship with the insurance company, which could prove meaningful in the event a claim is denied.
Cost and terms
Individual disability income policies have a range of features and benefits, and the costs can vary widely. Actual cost depend on a range of factors influenced in part by benefits and coverage terms as well as by the age, health, occupation and gender of the subscriber.
While policies can be expensive, choosing a longer waiting period before benefits begin, such as 120 days versus 30 days, can result in a substantial cost savings. Premiums can range from several hundred to several thousand dollars per year and increase dramatically depending on the extent of coverage and the subscriber's profile.
Standard individual plan policy features include:
• Depending on the policy, income replacement generally ranges from 50 percent to 70 percent. The length of the benefit period is dependent on whether the disability was the result of an accident or illness.
• Benefits begin after a waiting period that can be shorter or longer. Choosing a longer waiting period can result in a substantial cost savings.
• Because individual disability income policies are purchased with after-tax dollars, the benefits will be income tax free.
• A policy that is non-cancellable cannot increase beyond the amount outlined in the policy, and the benefits cannot be reduced, assuming premiums are paid on time.
• A guaranteed renewable policy allows the policy to be renewed at the same benefit level; however, the insurer is allowed to increase premiums based on the current going rate. In general, premiums for guaranteed renewable policies will be lower than for non-cancellable policies, but they can rise over time.
Some common riders of individual disability income policies are:
• Cost-of-living adjustments that allow for an annual increase in benefits based on the consumer price index are designed to keep payouts in line with the rate of inflation.
• Future purchase options guarantee the ability to purchase additional disability insurance to keep pace with an increase in income over the course of a career without triggering the need for a current medical exam.
• A residual benefit option will pay a portion of the monthly disability benefit if the subscriber experiences a reduction in income due to a disability.
The decision to purchase an individual disability income insurance policy is a complex one. Choosing one will depend on an analysis of your personal financial situation and likely be based on questions such as:
• In the event of a health crisis, what financial resources would you draw upon to replace your income and maintain payment of mortgages, monthly bills, tuition and other essential expenses?
• Are there other wage earners in your family who would be able to assume financial responsibility until you are on your feet?
• If you are self-employed, would an income interruption threaten the success or survival of your business?
• If employed and your employer offers a long-term disability plan, would it provide the level of benefits you would require?
• Would you prefer the security of an individual plan that is both portable and includes the terms and riders you select?
Donald E. Sommese is a financial advisor at Morgan Stanley Smith Barney's Manchester offices, and may be reached at 603-629-0233.