Is a storm brewing in commercial real estate?
Fed, Pimco issue warnings on U.S. market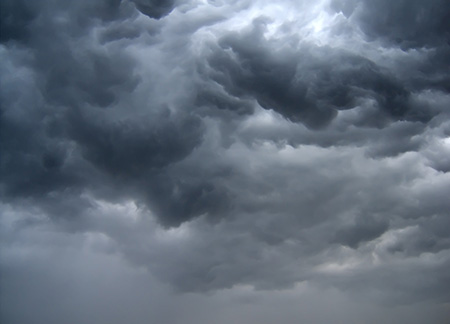 Two more voices have been added to the growing chorus of concern over the state of the U.S. commercial real estate market.
Issuing separate warnings in recent days have been the Federal Reserve Board and investment management firm Pimco.
The Fed, in its semiannual monetary policy report to Congress, released on Tuesday, said that that "prices in the commercial real estate market appear increasingly vulnerable to negative shocks."
The Fed also noted that commercial real estate prices "have continued to outpace rental income" and that valuations exceed their pre-crisis peaks "by some measures."
The report did add that "leverage in the sector does not appear excessive, and some evidence points to a recent reduction in risk appetite among (commercial real estate) investors."
Meanwhile, Pimco, in a report released Monday, warned of a pending "storm" in the commercial real estate market.
"Storms form when moisture, unstable air and updrafts interact," the Pimco report noted. "Similarly, a confluence of factors – volatility in public markets, tightened regulations, maturing loans and uncertain foreign capital flows – is creating a blast of volatility for U.S. commercial real estate (CRE) that we anticipate could lower overall private U.S CRE prices by as much as 5% over the next 12 months."