Investor activists seek ouster of two Ruger board members
'Inadequate' report on gun violence spurs move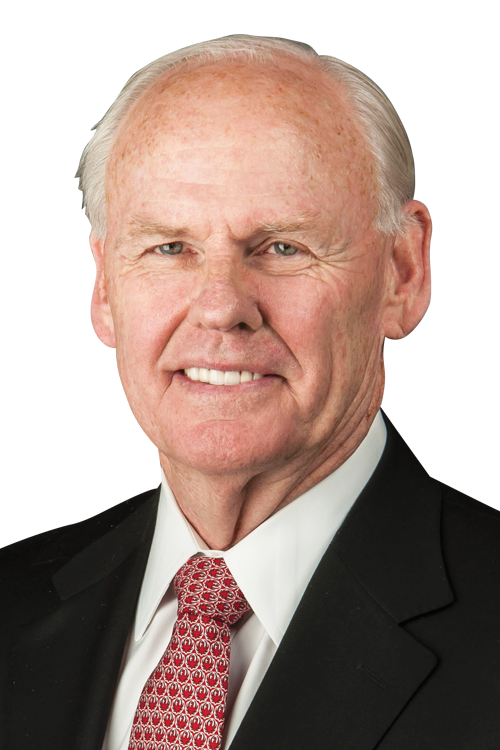 A group of investor activists on Tuesday asked Sturm Ruger shareholders to refrain from voting for Michael Jacobi, the board chair, saying a report on mitigating gun violence that the shareholders forced the company to produce is "inadequate."
The Securities and Exchange Commission filing also called for Ruger shareholders not to vote for board member Sandra Froman because of her ties to an "extremist" part of the National Rifle Association.
Such ties to the NRA in the changing political atmosphere is hurting the company's sales, which have declined in the last few years, and in the long run will hurt shareholder value, said Eli Kasargod-Staub, director of Majority Action, an investor activist group that filed the report with the Interfaith Center on Corporate Responsibility.
"We see the company driving revenue though fear-based sales," Kasargod-Staub told NH Business Review. "It's the very definition of short-termism."
The group said the filing is the first step before reaching out to major shareholders, like BlackRock and Vanguard, which they joined with last year to lead a successful proxy to require Ruger to produce the report in the first place. The two investor firms own 28 percent of the company's shares, but convinced 68 percent of shareholders to back the measure.
Ruger did produce the required report in February, but it was primarily a defense of what the company has already done for gun safety, without stating what more it could do in the future.
Starting off with a discussion of the right to bear arms, the report warns that it "can enable activists to use the proxy process to further an agenda that is potentially harmful to the interests of shareholders" and adds, "We respectfully disagree with those who seek to blame firearms themselves – and by extension firearms manufacturers – for the violent actions of criminals"
The report says the company already does a number of things to make guns safer, ranging from loaded chamber indicators to magazine disconnects to internal locks, but it can't talk about the new programs being worked on because that is "proprietary" information. It adds that it includes instructions with the firearms and participates in a number of safety programs, including distributing kits on child safety and suicide.
The report also argues that "smart guns" – which use a technology that prevents anyone besides the gun owner from using the firearm – are expensive and not reliable and could cause the gun to malfunction at a critical point. It also dismisses efforts to monitor gun sales downstream, and identify which dealers are selling guns that are involved in crimes.
Froman's ties
Tuesday's filing argued that "RGR's response has been totally inadequate … it entirely rejects any corporate responsibility for improving gun safety and mitigating the potential harm its products cause, effectively shutting down constructive dialogue."
Ruger rebuffed attempts to work with shareholders on gun safety, even though the company's stock and sales have declined, the filing said. It noted that there has been a wave of local gun legislation after the Parkland shooting and most NRA-backed bills have failed. Yet the company, which has contributed millions of dollars to the organization, continues to embrace the group, as evidenced by Froman, a NRA board member and former president, sitting on the board. In addition, Froman was a board member of the Council for National Policy, "which was not disclosed to shareholders," according to the SEC filing.
CNP, said the filing, is a "secretive organization active on gun policy issues; fellow CNP leaders have documented patterns of articulating extremist, neo-Confederate, anti-immigrant, and anti-Muslim views."
Ruger's report did not discuss the NRA and Froman, and company officials could not be reached by deadline.
The filing said Ruger's dismissal of smart guns was "shortsighted … Smart gun technology could appeal to a segment of its consumers and could even expand its consumer base," the filing stated.
It also argued that the company could do more to prevent guns from falling into the wrong hands.
"RGR could analyze the frequency with which its firearms are used illegally and identify dealers who disproportionately supply guns to the black market, assisting rather than hindering efforts to limit the flow of illegal firearms," said the activist investor filing.
It argued that "RGR should reassess its business strategy and engage in dialogue with shareholders about alternative growth strategies that promote long-term shareholder value."
But Ruger said that might hurt the company.
"Clearly, an action that may satisfy anti-gun activists (who are part of "society at large" and may prefer we cease doing business entirely) would be viewed negatively by responsible consumers, not to mention shareholders primarily concerned about their investment," he said.
Ruger's shareholder meeting is scheduled for May 8 at Lake Sunapee Country Club in New London.