Including Fred Fuller, only three N.H. businesses file for bankruptcy in November
Number of filings plunge from a year ago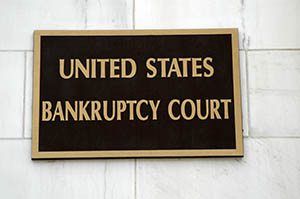 After a two-month increase, the number of New Hampshire businesses filing for bankruptcy plummeted in November to their second-lowest level since 2006.
Some 165 households and businesses filed for bankruptcy in November, 27 percent fewer than last year and a third fewer than October. The November level is the lowest recorded this year, except for August, with 157 bankruptcy filings.
With one month to go in 2014, there have been 2,306 filings so far this year, a 21 percent decrease from 2013. If that holds up, it will be the sharpest fall in the number f filings since 2006, the year the federal bankruptcy law was changed to make it much more difficult to file.
Aside from the collapse of Hudson-based Fred Fuller Oil, there were only two other business filings this month, the lowest number since the start of the recession in 2008.
The businesses filing for bankruptcy were:
• Harmony Metal Products North Inc., Granite State Plasma Cutting Ltd., Harmony Land Holdings LLC, Plymouth, filed Nov. 6, Chapter 11. Assets: $500,000 to $1 million. Liabilities: $100,000 to $500,000. (Company closed in 2013).
• Fred Fuller Oil and Propane Co. Inc., Hudson, filed Nov. 10, Chapter 11. Assets: $10 to $50 million. Liabilities: $10 to $50 million.
• 121Fit Inc., North Conway, filed Nov. 13, Chapter 7. Assets: $50,551. Liabilities $1,703,949.