In praise of excellence
What does the quality of your work say about you?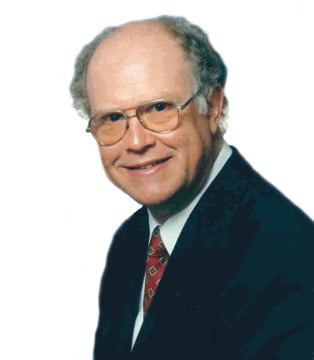 It's Monday morning, and people are taking a coffee break. What are they talking about?
If it's Feb. 5, they might be talking about Tom Brady and Bill Belichik, especially since the Patriots lost the Super Bowl to the Philadelphia Eagles the day before.
If it's April 9, they might be talking about Patrick Reed's stunning performance to win the Masters.
If it's April 17, they might be discussing Desiree Linden, the first American woman to win the Boston Marathon since 1985.
If it's May 7, they could be discussing how Justify won the Kentucky Derby, giving trainer Bob Baffert his fifth Derby win and jockey Mike Smith his second.
Or maybe they're talking about the Bruins, the Celtics or the Red Sox.
Maybe your heroes and heroines aren't in the sports world. A recent survey claims the three most popular people in America are Oprah Winfrey, Angelina Jolie and Bill Gates.
Although he died in 2011, Steve Jobs is still quite popular because of his ability to create fantastic products. Many wonder how much better Apple would be today if he was still around.
Maybe you like Mary Barra, the first woman to run GM. They were in pretty tough shape when she took over, and by many accounts, she's doing a good job.
If you like classical music, you might be a fan of Yo Yo Ma, the world-renowned cellist, who lives in Boston.
Or maybe you like writers. J.K. Rowling was living on welfare when she penned the first Harry Potter novel.
Or maybe it's April 18, the day after Southwest Airlines Flight No. 1380 made an emergency landing in Philadelphia after one of its engines blew up. The pilot, Captain Tammie Jo Shults, is being lauded as a heroine for bringing that plane down safely. She was our first female fighter pilot, a tough job regardless of your gender.
The list could go on and on.
What do these people have in common? They all got incredibly good at doing something, perhaps several things, which they've used to propel themselves to great successes. And it's their level of excellence and achievement that makes us want to talk about them.
What truly amazes me is we can admire these folks, and when we go back to work, too many of us do a mediocre job. We want a lot of money and maybe fame, but we aren't willing to develop our talents and skills or apply them vigorously, so we can rise above the crowd. Too often, we just buy lottery tickets and hope for the best.
I can't reveal client stories in this regard, so let's use public examples. Do you ever check the weather online? The daily forecasts aren't bad, but the severe weather alerts are almost always riddled with errors, the most common of which are forgetting to put spaces between words. String two or three words together, and we have to figure out what they're trying to say.
Somehow, we're expected to believe the meteorologists who create these examine their weather maps more carefully than they do their output. Do you believe they pay greater attention to detail with one than with the other? Could this be one of the reasons we have so many bogus forecasts? This is their product, their output, and the quality of it doesn't seem to matter to them.
If you watch news on TV, many broadcasts put headline banners on the screen, so we can see what they're talking about. This must be an attempt to recover audiences, who have muted them in the last bank of commercials. Again, these are often error-prone. They broadcast these obvious errors perhaps to millions of people. What a great way to impress us with their lack of due diligence.
We don't even know these people, and already we're unimpressed.
What does your output say about you? Would it impress us? Are you a top performer or just mediocre? In sports and many endeavors, the winners may not work longer than the losers, but there's an incredible difference in their rewards.
Ronald J. Bourque, a consultant and speaker from Windham, has had engagements throughout the United States, Europe and Asia. He can be reached at 603-898-1871 or RonBourque3@gmail.com.