In July, 16 N.H. businesses declare bankruptcy
Sixteen New Hampshire businesses went under in July, which was – at least in relative terms – good news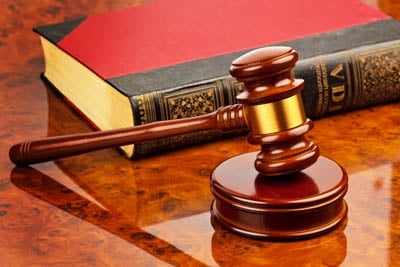 Sixteen New Hampshire businesses went under in July, which was – at least in relative terms – good news.
That's the fewest number of business-related bankruptcies that have been filed in a single month so far in 2013, according to the federal bankruptcy court database. The previous month, June, saw the most bankruptcies in a single month so far this year, when there were 25 declared. March had previously had the fewest number of bankruptcies in 2013, when there were 19.
Only six of these filings were businesses themselves. The rest filed as individuals, but the filings revealed they represent a business that couldn't pay its bills.
This brings the number of business failures this year to 148.
Generally, the number of total bankruptcies (which include non-business-related filings) continues to fall. There were a total of 260 bankruptcies in July, six more than in June, but 75 fewer than the previous July, a 22 percent decline. It was the lowest number of filings in that month since July of 2007, when there were 223 total filings.
Here are the business filings:
New England Brace Company, Manchester, filed July 1, Chapter 11. Assets: $1,525,460. Liabilities: $1,152,216.

2111 Main St. LLC (commercial building housing Cunningham and Co., a real estate agency), Bethlehem, filed July 3, Chapter 13. Assets: $1-10 million. Liabilities: $500,000 to $1 million. (Individual filing, business-related debt)

LaBrie Business Enterprises LLC dba MacDurgin Business Systems, Laconia, filed July 8, Chapter 7. Assets: $75,004. Liabilities: $677,943.

Minuteman Mapping, Bedford, filed July 9, Chapter 7. Assets: $92,968. Liabilities: $65,567. (Individual filing, business-related debt)

Productive Resources and Comfort Cuisine and Creative Resources in Food, Nashua, filed July 10, Chapter 7. Assets: $308,045. Liabilities: $409,066. (Individual filing, business-related debt)

Allen Interior Systems Inc., Manchester, filed July 11, Chapter 7. Assets: $65,765. Liabilities: $490,581.

1 For All (advertising, marketing), Brookline, filed July 12, Chapter 13. Assets: $299,760. Liabilities: $231,792. (Individual filing, business-related debt)

W K Painting, Raymond, filed July 18, Chapter 13. Assets: $216,055. Liabilities: $311,648. (Individual filing, business-related debt)

PC Interiors and Bedford Unit D-26, Manchester, filed July 18, Chapter 7, Assets: $100,000 to $500,000. Liabilities: $1 million to $10 million. (Individual filing, business-related debt)

Lakes Region Donuts Inc., Farmington, filed July 19, Chapter 11. Assets: $246,400. Liabilities: $146,300.

Thibodeau Land Development Inc., Wolfeboro, filed July 29, Chapter 7. Assets: $0. Liabilities: $932.

LaChance's Village Store, Laconia, filed July 30, Chapter 7. Assets: $137,500. Liabilities: $316,113. (Individual filing, business-related debt)

Den's Auto Body, Raymond, filed July 30, Chapter 7. Assets: $11,162. Liabilities: $45,493. (Individual filing, business-related debt)

Ideal Consolidated Services Inc., Amherst, filed July 31, Chapter 7. Assets: Less than $50,000. Liabilities: $100,000 to $500,000.

EVR Green Lawncare Landscape and Tree Service, Andover, filed July 31, Chapter 7. Assets: $6,242. Liabilities: $76,887. (Individual filing, business-related debt)

Arthur Douglas Contracting, Alton, filed July 31, Chapter 7. Assets: $223,623. Liabilities: $352,717. (Individual filing, business-related debt)