Improving password habits
Tools and tips that can help you protect your accounts and simplify your life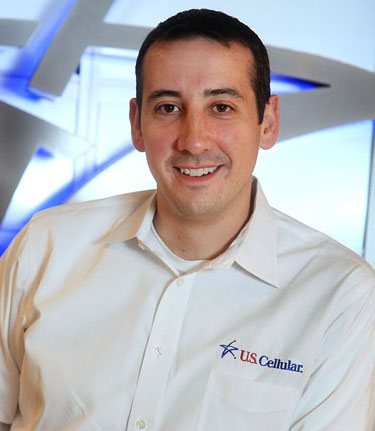 Remembering a dog's name, 12345 or password123! is easy, but when it comes to protecting valuable information, those passwords share common patterns, creating vulnerability across the various accounts we all use every day.
While many accounts are requiring stronger passwords with a combination of letters, numbers and characters, 59 percent of adults admit to reusing passwords due to the difficulty remembering them, according to a Harris Interactive survey. When using the same few passwords across countless accounts, ranging from the ones that need to be most secure, like bank and credit cards, to social media sites or free subscriptions, users are asking for trouble. If one account gets hacked, all accounts sharing the same password and email are at much greater risk.
Keeping accounts safe is simple for those who have no trouble creating and recalling complex passwords and can remember to change them every few months. However for many, that's no easy task.
Fortunately, with the help of password management apps, complex passwords can be created, stored and easily used, and often shared across platforms, including home computers, work computers, tablets and smartphones.
With today's devices and a robust 4G LTE network with nationwide coverage, people have embraced their smartphones for shopping online, managing bank accounts, catching up on news and emailing while on the go. Taking a few initial steps and utilizing one of the many password manager apps available can go a long way toward protecting all of your accounts and simplifying your life.
Available for smart devices like the iPhone 6, Samsung Galaxy Edge and iPads, many of the popular password management apps share similar features, such as auto-creation of complex passwords, auto-fill of forms and encryption of information for safety.
Here are some of the top rated apps for both iOS and Android systems:
• Keeper: As the most downloaded password management app, Keeper provides users with the ability to manage passwords across various accounts. Keeper's free version provides local password storage and use on one device. A $29.99-per-year subscription is required to access many of its quality features, including unlimited password storage, secure online storage for photos, videos and documents, and to allow access across multiple devices and the ability to share the information with other users.
Those with a subscription can also set up fingerprint login for quick and secure access to their account.
• Dashlane: In addition to creating complex passwords for accounts, Dashlane acts as a digital wallet to make secure on-the-go payments and provides security breach alerts for usernames and passwords. The premium subscription, offered for $39.99 per year, allows syncing across devices, securing cloud backup and accessing information via the web.
Dashlane is rated among the top password manager apps and is listed as an "Editor's Pick" in the Google Play store.
• LastPass: This app comes with a 4.6 rating, the highest of the three on our list per its user ratings. LastPass provides users with a secure vault and organization of accounts for user preference. Its features also allow for easy transitions between accounts on the same site. Like many other password managing apps, LastPass can also keep track of credit card information, audit account passwords, record secure audio notes and more.
Premium features for $12 a year include a shared family folder, unlimited device sync, multi-factor authentication and access to accounts from any device or computer.
Secure connections matter too. A recent U.S. Cellular survey indicates that 65 percent of smartphone users always remember to take their device with them when they leave the house. When using a smartphone away from home, how people connect to various accounts online can also impact security. For an additional level of protection, refrain from connecting in locations offering free Wi-Fi.
Another of the easiest things to help protect information on smart devices is one of the most obvious – use built-in features, such as the screen lock on your device. This feature comes standard on many devices and requires a pattern, fingerprint identification or character password to be entered before anything on the device can be accessed.
Matt Kasper is director of sales for U.S. Cellular in New England.