Illinois firm acquires Concord-based BittWare
Acquisition expands board-level computing technologies, integrated systems and software expertise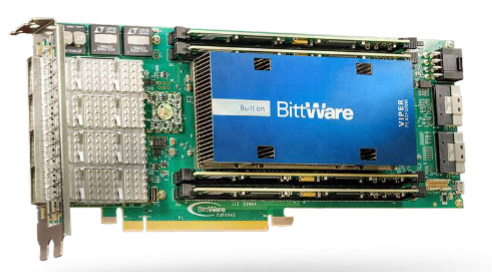 Illinois-based electronics manufacturer Molex has acquired BittWare Inc. of Concord, NH for an undisclosed amount.
A maker of computer hardware, BittWare provides solutions based on field-programmable gate array technology — in plain speak, an integrated circuit designed to be configured by a customer or a designer after manufacturing— from Intel (formerly Altera) and Xilinx.
According to the companies, many of the world's leading companies use BittWare FPGA solutions to provide the processing power for demanding applications in compute and data center, military and aerospace, government, instrumentation and test, financial services, broadcast and video.
"Among the foremost field-programmable gate arrays computing platform developers, BittWare brings an impressive breadth of board-level computing technologies, integrated systems and software expertise," said Tim Ruff, senior vice president of Molex.
The acquisition "expands on the capabilities of Molex and its subsidiary Nallatech to address the rising demand for FPGA-based high-performance compute and network processing solutions," said Mark Gilliam, president of Interconnect Systems International, a Molex company. Molex itself is a subsidiary of Kansas-based Koch Industries.
FPGA technology was developed by Altera, which was later acquired by Intel, and Xilinx.
"FPGA-based platforms have become a strategically important driver of machine learning, artificial intelligence, cybersecurity, network acceleration, IoT, and other megatrends," said Jeff Milrod, president and CEO of BittWare. "As a Molex subsidiary, now working with Nallatech, I believe we will have the critical mass to bring new resources, better processes, and economies of scale to our valued customers and this rapidly growing industry as a whole."