If it isn't broken, don't fix it
Why I support Bill Gardner to remain as secretary of state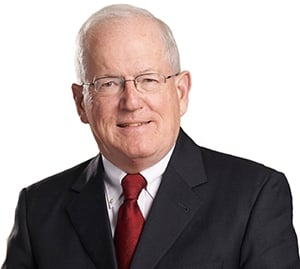 One of the next dramas to play out in New Hampshire, which seemingly has no shortage of political theater, is the election of the Secretary of State by the newly elected Legislature, early in December.
Bill Gardner, completing 42 years on the job, stands for re-election and, curiously, he is being challenged by two fellow Democrats, Peter Sullivan of Manchester and Colin Van Ostern of Concord. Both have sought to stir a pot of controversy and politics surrounding the otherwise placid, often boring, and calm Secretary of State's Office.
Gardner, who won the job while in his 20s in 1976 against all odds, as a Democrat seeking the office from a Republican Legislature, has professionalized the office, become the nation's longest-serving secretary of state and is recognized far and wide as an election expert and historian. Now, for some reason, others seek the job, which they have a right to do, but which we, the people of New Hampshire, should urge our legislators to reject.
Gardner has guarded our election process by rejecting experiments, often called "progress" in the form of computerization or other untested and vulnerable processes. Instead, New Hampshire has a system in which everyone has a paper ballot, there is a paper trail supporting all votes and chicanery is less possible than elsewhere. Gardner has kept the office non-political, as opposed to places like Florida and Georgia, where the secretary of state supervising the elections also was the Republican candidate for governor in a hotly contested and close election.
In New Hampshire, the fact that Gardner is a Democrat is largely invisible with his fair and evenhanded and bipartisan administration of the election process.
Notably, Gardner has become the primary protector of the presidential primary and has more knowledge of the history of the primary and ways to protect it than anyone. This is an invaluable asset.
Facing the 2020 presidential primary with all of the interesting characteristics of a Trump re-election campaign, coupled with what promises to be a large Democratic field, a real question exists as to why anyone would want to entrust the primary and its administration to a newcomer.
Some people criticize Gardner for having accepted membership on Trump's "election fraud" commission, and after his irresponsible, disproved charges that there was rampant election fraud in New Hampshire.
If Gardner had not accepted the call of the president, the refusal itself would have been a political event, and, more importantly, if that commission actually had progressed and investigated so-called fraud in New Hampshire, not having our secretary of state on the panel would have been a glaring omission.
Criticisms of his willingness to serve his country, notwithstanding the president who asked for it, are misplaced.
Aside from elections, and invisible to most citizens, is the fact that the Secretary of State's Office does many other things.
It is in charge of archives and records management, corporate formation and records, securities regulation, uniform commercial code filings, vital records and other services, such as recording the minutes of the Executive Council and supervising lobbyist filings.
The Corporate Division has been modernized under Gardner's leadership in recent years and criticisms of its procedures and administration have been effectively rebuffed, most recently by an article in the NH Business Review ("Corporation Division does get the job done," by Assistant Secretary of State Adam Schroadter, Oct. 26-Nov. 8 NH Business Review.)
Likewise, the Securities Division over the years has gained in sophistication, taken on major securities investigations along with the Attorney General's Office, and improved its processes and professionalism, all without Gardner calling attention to himself.
It is unfortunate that others have sought to politicize the Secretary of State's Office in an effort to somehow create controversy, one candidate even raising money in a political effort to run for the job. This creates instant conflict of interest.
Bill Gardner is no more perfect than anyone else. However, after 42 years, I would judge he has about a .950 batting average for getting his job right, and teams should not trade players like that for unknown quantities.
Brad Cook, a shareholder in the Manchester law firm of Sheehan Phinney Bass & Green, heads its government relations and estate planning groups. He can be reached at bcook@sheehan.com.