iCAD revenues up, but company posts a loss
The good news: The $1.9m loss is an improvement over a year ago, when iCAD lost $2.9m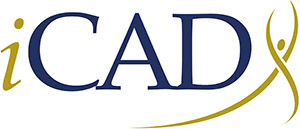 Nashua-based iCAD posted a quarterly net loss of $1.9 million, or 17 cents a share, in the second quarter, despite an increase in revenue, primarily because the cancer radiation detection and therapy company is still shackled by high interest and other obligations from its 2010 acquisition of Xoft, according to last week's filings with the U.S. Securities and Exchange Commission.
The good news: It's an improvement over the second quarter of 2012, when the company lost $2.9 million.
The revenue increase – 30 percent, to $7.7. million — was mainly due to the radiation therapy technology acquired with California-based Xoft. Xoft-related revenues increased 161 percent, to $3.9 million, surpassing for the first time iCAD's cancer detection revenues, which declined 14 percent.
The $15 million financing arrangement with Deerfield Management to fund the Xoft acquisition has an effective interest rate of 19 percent, the company disclosed in its filing — and that doesn't include the fair value of the warrants granted to Deerfield.
Still, it is the radiation therapy business that is helping the company grow.
"We saw significant increases in new system placements and therapy source utilization, which is driven by increasing procedure volumes throughout our growing customer base," said CEO Ken Ferry.