iCAD revenue falls over reimbursement uncertainty
Non-melanoma treatment questions lead to 24% drop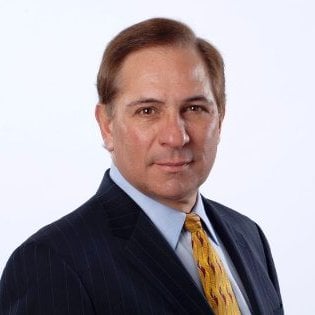 Nashua-based iCAD's revenue dropped by nearly 24 percent to $9.6 million in the third quarter, resulting in a net loss of $400,000, or 3 cents a share, thanks to continued uncertainty over reimbursement for its skin cancer treatments.
That brings year-to-date losses to $30 million, or $1.92 a share, although $27.4 million of that loss was due to a goodwill write-off when the company learned that many of its customers may not be reimbursed for treatment of non-melanoma skin cancer.
iCAD now has $17.5 million in cash, little more than half of what it had at the start of the year.
The company started out primarily as a company that sold systems to detect breast cancer, but though a number of acquisitions, it diversified into radiation therapy as well.
In the third quarter of 2014, therapy revenue accounted for $7.6 million in revenue, but therapy revenue declined by 43 percent, to $4.4 million in the third quarter of 2015. That was offset by a 5.4 percent increase in detection revenue, to $5.2 million, primarily because of the company's shift to 3D mapping of breast density, which saves work for radiologists and doctors.
The company is not sure whether the skin cancer reimbursement situation will improve, and therefore has declined to offer guidance on future revenue. Currently, only three out of eight regional federal contractors reimburse for the procedure, but iCAD CEO Ken Ferry said that the company is continuing to provide the others with data and hopes to get some of the them to change their policies, perhaps in the current quarter.
"I don't see this as a war, if you will, that will be won or lost on Jan. 1," he said in an earnings call transcribed by Seeking Alpha. "I see it as an ongoing process that between now, and let's say the middle to the end of 2016, I am optimistic we will make some really good progress,"
Ferry was also optimistic about the firm's upgrades in detection technology, which represents a $325 million market opportunity among the company's current customer base of 5,000 systems. About a third of that potential is due to breast density software enhanced through the $1.7 million acquisition of VuComp M-Vue Breast Density product in April.
"We are very bullish about the growth potential for this business and there is clearly growing support for the breast density measurement with 24 states that have already enacted reporting legislation," Ferry said.
The company also seemed bullish on its breast cancer treatment technology.
Last quarter, it sold 13 new systems, eight internationally. Sales are particularly strong in Asia. The company now services 21 hospitals in Taiwan and recently received approval in China.
In October, "The Doctors" television show featured iCAD's technology as part of Breast Cancer Awareness Month. Even so, the company anticipates an additional therapy revenue decline next quarter. The company has managed to cut 30 to 40 percent of therapy operating costs, however, which might help its bottom line.