iCAD reports first-quarter loss
But skin cancer treatment technology opens up 'very large market opportunity'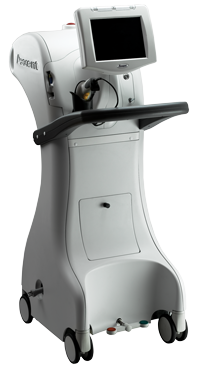 Nashua-based iCAD Inc. is reaping more revenue treating cancer, particularly skin cancer, than it is in detecting it, but the firm is still not making a profit, at least according to generally accepted accounting principles.
The radiation detection and treatment company posted a first-quarter net loss of $190,000, or 2 cents a share. But that compares with a loss of $727,000, which it reported in the first quarter of 2013.
First-quarter sales rose by 7.5 percent to $8.5 million, roughly half for treatment ($4.3 million) and the rest for detection ($4.2 million). Treatment revenue was up 32 percent while detection revenue was down 10 percent.
The biggest growth in each segment was service and supply of existing systems rather than sales of new systems, meaning that the systems are being used more often. Treatment service revenue nearly doubled.
The firm, which started as a company focused on breast cancer detection, entered the treatment business in 2010 when it acquired Xoft. Originally, Xoft technology mainly targeted early-stage breast cancer, but recently it has been used as an alternative to surgery to treat non-melanoma skin cancer. iCAD touts studies that show that the technology results in successful treatment with less scarring.
"This represents a very large market opportunity and is anchored by California, which has one of the highest rates of skin cancer," said chief financial officer Kevin Burns at the firm's earnings conference, transcribed by seekingalpha.com. "However, we want to continue to expand our skin market opportunity and as a result, we are aggressively pursuing investments outside of this region/"
One barrier is that Medicare only reimburses patients undergoing Xoft treatment in 19 states, so the company is trying to increase coverage in the others.