iCAD reports $27.8m loss, cost-cutting measures
Medicare reimbursement issues hurt earnings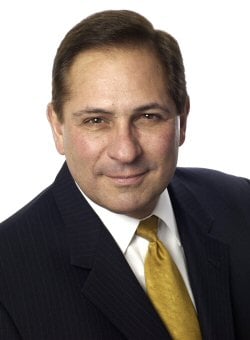 Nashua-based iCAD Inc. posted a $27.8 million loss, but almost all of that because of a write-off due to unexpected reimbursement issues relating to its new treatment of skin cancer.
The company, which withdrew any future guidance, cut its workforce in early June and is implementing other cost-cutting measures.
Sales of the company's radiology electronic brachytherapy equipment, which targets non-melanoma skin cancer, have ground to a standstill after Noridian, the regional Medicare contractor on the West Coast, switched reimbursement policies in May but would not say what the reimbursement would be. Hundreds of doctors have submitted claims and only a few have been paid, not enough to estimate how much other doctors will be paid.
That's the main reason for a 40 percent drop in equipment sales, iCAD said.
The company made up for it with sales of other equipment, particularly for the detection and treatment of breast cancer, as well as an over 80 percent increase in service revenue. Indeed, the company's quarterly revenue – $11.1 million – increased by 15.3 percent, and the company would have broken even this quarter, if not for a $27.4 million slash in goodwill and decline in assets.
That's a lot for a company with $18.2 million in cash or equivalents (down from $32 million at the end of the last year), and total assets of $29.7 million. Shareholder equity is now down to $34.4 million, compared to $62.8 million at the end of last year
The company is talking with Noridian, as well as other regional Medicare contractors, to clarify the reimbursement issues, because "there continues to be a high level of interest" in the skin cancer treatment, said CEO Ken Ferry in an earnings call last week.
Skin cancer treatment has been "a major focus of the company over the past several months and continues to be a top priority going forward," he said.
The company also had only good news for a new breast cancer treatment, which has gone international, with sales in Taiwan and Portugal and prospects in both Russia and China. And in July it launched a treatment for cervical cancer.
Still, iCAD will be undertaking measures to cut expenses, including workforce reductions implemented in early June.
When NH Business Review asked how many workers were cut in New Hampshire and whether layoffs were involved, a spokeswoman replied, "Please note that the cost reductions resulted in minimal impact on the Nashua, NH, facility, where there are currently 42 employees."