iCAD foresees revenue uptick with 3-D mammography
But Nashua-based cancer provider reports another quarterly loss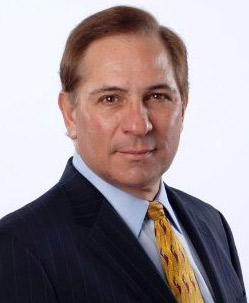 iCAD thinks it might have a technical solution that could greatly cut the cost of 3-D mammography in the United States.
Buoyed by positive test results, the Nashua-based cancer provider of deduction and prevention technology thinks that the latest version of its artificial intelligence breast cancer software, "is so important to our longer term growth, as it will be available on all of the major suppliers of 3D mammography systems which significantly expands our addressable market," said iCAD's CEO Ken Ferry, on its earnings call last week transcribed by SeekingAlpha.com.
The results showed that iCAD's product both increases accuracy by 7 percent and reduces false positives by 8 percent, all while cutting reading time in half. The fact that it improved both detection sensitivity while not increasing errors is "unprecedented," Ferry said.
The product is already in use in Europe, but the market is much bigger in the United States, which is more dependent on technology and more constrained by the demands of insurance companies. He added that the last letter from the Food and Drug Administration indicated that there was a good chance the technology would be approved at the end of this year, which means it could increase revenue next year.
So far this year, however, the company's revenue went down and its losses went up, though there was some improvement in the bottom line during the second quarter.
iCAD's quarterly sales were slightly less than $6.2 million, 4 percent less than the same quarter last year, contributing year-to-date sales of less than $12.5 million, 5 percent off last year's pace. That resulted in a net loss of $1 million or six cents per share for the quarter (which was better than the $2.6 million loss experienced during last year's second quarter), and a loss of $4.3 million (26 cents per share) year-to-date, which was worse than the $3.1 million loss during the first half of 2017.
The company only has $7.8 million in cash (down from $9.4 million at the start of the year) thanks to it's continued borrowing. It had just renewed its line of credit, paying a slightly higher rate for less stringent revenue parameters. iCAD's accumulated deficit now exceeds $206 million, yet stockholders equity is still a positive $10.8 million (though down from the $14.4 million at the start of the year).
One of the reasons behind the revenue drop was that iCAD discontinued its MRI software and skin subscription service, choosing to concentrate on selling its technology instead. By selling off the MRI equipment early last year, the company received $2.5 million in cash that it didn't get last year. Excluding that, revenue would have gone up.
But the subscription business was less profitable than product sales, which are improving the company profit margins. That helped mitigate iCAD's losses, as did a reduction in the amount of equity pay doled out to its top executives.
ICAD's biggest revenue boost last quarter was in its therapy product revenue, which doubled, basically making up for the loss of subscription therapy revenue. The growth was primarily thanks to more targeted breast radiology treatment but also in non-melonnomic skin cancer therapy.
Revenues also took a hit for a different reason. Most of its breast detection technology worked only on General Electric equipment and that company's sales were off.
"So goes GEs volumes, so go iCAD volumes to a great extent," said Ferry. That's why it's new software is so important. For one, it will run on other equipment and two, it makes 3-D equipment more affordable particularly in the United States.
In Europe, it doesn't matter that much since there are at least two radiologists interpreting the reading, explained Ferry, and there isn't a high risk of malpractice suits due to human error. In the litigious U.S., there is often only one reader, thus the dependence on software increases, especially when it comes to the more labor intensive 3-D mimeographs, which consumers are demanding and is quickly becoming the standard that many states require insurers to cover. Indeed, the New Hampshire Legislature just passed a law mandating such coverage last session, which Governor Sununu signed into law in June, and which became effective on August 7. Yet insurers reimbursements are not making up for the added operational costs. Thus, a software solution that increases the speed, while also increasing accuracy would give the company a competitive advantage.
Even so, Ferry said, there is a big lag, especially since iCAD is selling the product, meaning the hospitals or centers would have to get approval for a capital outlet.
"I do think that the U.S. market [will] start and move much, much more quickly. What I would say we're doing today in the European environment is we're really we're seeding a market right now that we believe in 2019, 2020, could really be a substantial opportunity," Ferry said. "I'm not going to translate it to meaningful revenue there probably until sometime in early 2019."