iCAD buys two Calif. firms in $12.6m deal
Acquisitions would mean 40% increase in N.H. company's revenues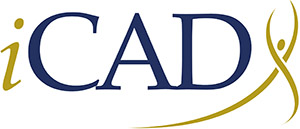 Nashua-based iCAD Inc. has agreed to acquire two California companies in a $12.6 million deal that would increase the company's revenues by nearly 40 percent and enable it to offer more comprehensive services in the treatment of non-melanoma skin cancer.
The deal, announced last week, would add about $12 million to $14 million in annual recurring revenue with non-GAAP profit margins of 25 percent, said iCAD. In 2013, iCAD total revenue was $33.1 million, with a non-GAAP loss of $5.2 million.
iCAD agreed to pay $3.8 million in cash and $1.2 million in stock to acquire DermEbx, a skin cancer treatment company, and Radion Inc., a cloud-based oncology software provider. Both are Bay Area companies that have overlapping management and shareholders. iCAD plans to consolidate both in San Jose, Calif. There would be some holdback of both cash and securities pending regulatory approval.
iCAD started out selling breast cancer detection equipment, but switched focus in 2010 after acquiring Xoft, a deal that provided it with technology that narrowly focuses radiation treatment, lessening the need for shielding and thus reducing cost. The company has been more successful selling the system to dermatologists to treat non-melanoma skin cancer, which is a $1 billion market.
The latest deal "makes us a solution provider rather than a box and service provider," said Ken Ferry, iCAD's president and CEO.