I-9 Compliance – Employers beware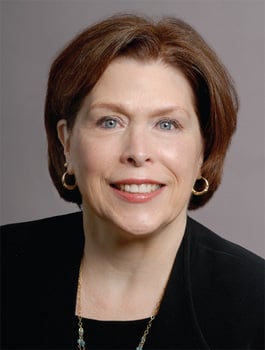 The recent explosion in I-9 audits and fines lends credence to the adage "an ounce of prevention is worth a pound of cure." Employers need to be fully aware of the consequences of non-compliance with the I-9 laws because of stepped-up enforcement by the U.S. Immigration and Customs Enforcement (ICE). Fiscal year 2011, which ends Sept. 30, saw an almost 2,000 percent rise in fines collected from New England companies as compared to fiscal year 2009. In February 2011, ICE announced an additional 1,000 audits of companies for I-9 compliance.
The 1,000 Notices of Inspection (NOI) were sent out nationwide to chosen companies in June. This trend is expected to continue into the foreseeable future as the administration is aggressively pursuing employers, as opposed to targeting the undocumented workers, as a means of enforcement of the I-9 laws.
The Immigration Reform and Control Act of 1986 requires employers to verify the employment eligibility of all employees and imposes liability for the employment of unauthorized workers. In addition, employers are required to inspect employment eligibility documents for each new hire and accurately complete a form I-9 for that individual. The deceptively simple I-9 form can create liability for employers ranging from $110 to $1100 per form for uncorrected technical violations and increased fines for substantive violations on the forms. In addition, an employer could be fined as much as $16,000 and face criminal penalties for knowingly hiring or employing unauthorized workers.
An audit may begin through the service of a subpoena or receipt of a NOI requesting not only the I-9 forms, but other documents such as human resources documents and payroll records. The law gives an employer three days to produce the requested documentation, although a request may be made for additional time. If your company receives a subpoena or a NOI, it is important to contact immigration counsel in order to gain an understanding of the company's rights and obligations. Counsel may also provide assistance in negotiating a reduction of a fine that may be imposed or representing the company should the case proceed to court.
If your company has not been chosen for an I-9 audit, take the time to do an internal audit. Ensure that the people who complete and maintain the I-9s on behalf of your company are well trained and closely follow correct procedures. If there is any uncertainty about completion or maintenance of the company I-9s, consider contacting immigration counsel to assist with I-9 compliance.
Mona Movafaghi is a shareholder and the chair of the Immigration Practice Group at DrummondWoodsum. She has practiced in the area of immigration and nationality law for many years and is experienced in all areas of business immigration including visa practice, permanent resident filings, and employer compliance. She has presented on panels at both local and national immigration seminars. She can be contacted at mmovafaghi@dwmlaw.com or 603-433-3317, ext. 209.