Huggins, CMC affiliation picks up steam
Wolfeboro, Manchester hospitals to explore official collaboration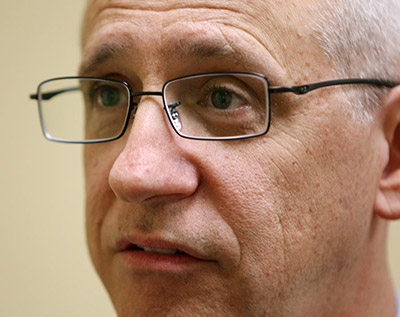 The 25-bed Huggins Hospital in Wolfeboro is exploring an affiliation with the 330-bed Catholic Medical Center in Manchester.
The governing boards at both hospitals have approved a non-binding letter of intent to pursue the affiliation.
Officials at both hospitals say their facilities have been working together for several years, particularly in improving access to cardiology and vascular care for residents served by Huggins.
According to the letter of intent, the two hospitals would be permitted "to each operate in the same way that they have been operating," said Dr. Joseph Pepe, CEO of CMC.
He said the goal of the agreement "is to come together with a New Hampshire-based affiliation that would benefit both communities and build on the success Huggins and CMC have already experienced together, while maintaining our respective charitable missions, values and traditions."
In other words, Pepe told the NH Union Leader, "the way this is structured, Huggins will remain secular and CMC will remain a Catholic, nonprofit organization."
A previous attempt by CMC to affiliate with Dartmouth-Hitchcock Medical Center in Lebanon eventually failed after opposition from anti-abortion advocates who were concerned worried about how an alliance would affect the church-supported CMC.
Jeremy Roberge, interim president and CEO at Huggins, said the affiliation with CMC was a result of years of collaboration between the two facilities.
"CMC and Huggins Hospital have been working together for many years to improve access to cardiology and vascular care for the residents and visitors in the Huggins Hospital communities," said Roberge. "We are excited to take the next step to ensure we are keeping quality health care close to home."
According to Pepe, "by more collaboratively utilizing our collective resources and expertise, we could improve in every measurable area of quality, cost and access to care. That will result in operational savings, so we can put more into the community."
The hospitals said the next steps in the process will include negotiation of a definitive agreement, a mutual due-diligence process, final approval of the hospital boards and, with respect to CMC, approval of the Roman Catholic bishop of Manchester, as well as state and federal regulatory approval.
They said they "will work diligently to complete this process within the next 12 months."