How to recruit new salespeople
Slowing down the hiring process can be a good thing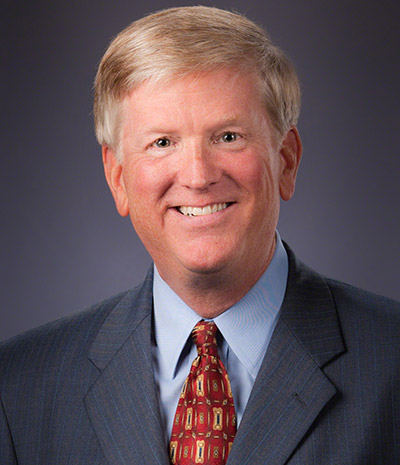 For many business owners and hiring managers, the most growth-limiting business issue they face is an inability to recruit and retain great salespeople.
Building a strong sales force requires more strategic focus than most other staffing decisions because each salesperson can significantly contribute positively or negatively to the bottom line. Few non-management positions carry as much profit and loss responsibility as do salespeople.
Think about the costs that go into hiring, onboarding, training and managing a new salesperson. Unless you can poach a top producer with a very loyal customer base in your industry, you're normally in for some costly ramp-up time before your new sales rep starts delivering new business. Once hired, you're teamed up with your new salesperson, for better or worse, at least for a due-diligence period to fulfill your hiring commitment. During this period, your recruit will either validate your recruitment process or reveal a potentially painful hiring mistake.
Bad sales-hiring decisions are highly problematic, partly due to the public nature of sales reps' work. Prospects consider salespeople to be the voice of your company and unless they make sales, they add no value to your business or its products.
If they fail to sell anything, their salaries and other employment-related costs become a total loss for the company while management waits, provides training and holds out hope for signs of improvement. On the other hand, what happens when you make a good sales-hiring decision? It can take your business up to the next level and perhaps beyond!
There are four steps in the sales-hiring process: recruiting, interviewing, inventorying and assessing/decision-making.
Our focus here is on the early stage of recruiting. This includes advertising for the position and reaching out to your network as well as screening applicants. The first order of business in finding good salespeople is to effectively eliminate bad sales candidates from consideration during the recruiting stage.
Don't waste time interviewing certain individuals simply because you think there's something about them that would indicate a winner. Put great effort into determining if a candidate can demonstrate that he or she has what it takes to succeed before inviting them for an interview.
To greatly improve your chances of assessing a potential winner, put strategic thinking behind your recruiting process by using a hiring template. You can visualize it as a triangle. Each side represents a foundational success element. When you can combine all three elements, you have the "whole package" to make for a successful member of your sales team.
The three major components of the hiring template are:
• Primary function identifiers: skills required, how well they fit the job description
• Winner attributes: willingness to over-perform, great attitude, persistence, etc.
• Team matrix: cultural fit with your organization
As you look at sales candidates' resumes, LinkedIn profiles and references, the hiring template should come into focus and inform you of whether to take the next step, usually an interview (which is another whole topic).
One nice thing about the template is simplicity. It helps you think through sales recruiting with a more disciplined and rational approach. Slowing down the hiring process can be a good thing with new salespeople, but you should always be recruiting and looking for the best salespeople you can find as an ongoing campaign.
There are many online resources available to source candidates, but don't rule out professional recruiters, especially in a tight job market, as they may have access to candidates who are not necessarily looking right now. Leverage your company's and your team's social media networks to promote the opportunity and you should be able to find plenty of candidates to begin considering.
There are more steps in the total hiring process, but recruiting is where it all begins. Put the required effort into identifying only individuals worthy of being interviewed for your sales positions.
Kevin Hallenbeck, principal of Sandler Training- Manchester, can be reached through bestsalespeople.com or 603-232-1520.