How to map the course of your next initiative
Make sure to reach agreement with key stakeholders as early as possible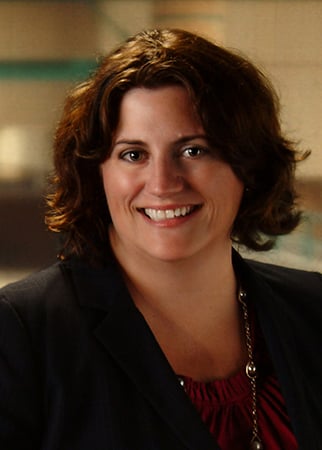 Your company's leaders are busy people. In some cases, they may not be detail-oriented, so when reporting to them on projects you keep the view very high-level. You try to take the burden from their shoulders by managing initiatives on your own as much as possible. However, while your intentions are good, in reality you could be causing your initiative to derail.
A critical step in strategizing a plan for your next initiative is to reach agreement with the key stakeholders as early in the process as possible. Failing to do so can impact the timeline and/or results, or at the least it can require portions of the project to have to be jettisoned and redone.
You must be certain to reach agreement with your key stakeholder(s) from the outset of your initiative so you are clear on the objectives and how to proceed before you get started on the journey.
As a management consultant, I've worked with numerous leaders of initiatives who found themselves in this situation of not having been in sync with their stakeholders' vision, and thus had gotten off the path and suddenly found themselves in the woods.
They had different reasons for why this was the case: they misunderstood some element of the desired state; they assumed they knew what the stakeholders wanted; they took charge so as not to "bother" the busy stakeholders; they believed they knew the best methods and outcome for the initiative and that the stakeholders would certainly be on board. And then later during the process they discovered they were not on the same path at all and everything came to a screeching halt. Or worse, they had to backtrack and redo large portions of the work. This condition can apply to leaders of any initiative, including in-house managers, consultants, and vendors.
While you may feel confident you will be able to get back on track, that may not be the case or you may lose valuable time. Do not get yourself into a position of having your stakeholders cry, "Why didn't you tell me sooner?!" Her are steps to ensure you are mapping the best course for your next initiative:
1.Educate yourself on the current state and the outcome you wish to change. Identify all contributing factors, key players, and intersection points.
2. Determine the different paths for how to get from your current state to the desired state. Identify the benefits of reaching the desired state.
3. Articulate the pros, the cons, and the risks.
4. Identify the path you believe is the best and the recommendations you have.
5. STOP. Assess both the information and the questions you have. Your objective is to have enough information to educate the stakeholders on the initiative's possibilities, and to contribute your value-added assessment. Next, outline the questions you have; be realistic about what you need to proceed. In some cases, you will have a strong understanding of the many facets of your initiative. In other cases, you won't have as much information but will bring enough to the table to get the stakeholders' responses and reaffirm what you do know, so you can continue to move the initiative forward.
6. Meet with the key stakeholders. Discuss your findings. Start with a statement of why the initiative is needed and your evaluation of the benefits of reaching the desired state – that is, what's in it for them. (This is critical.)
7. Discuss the pros, cons and risks. Do not skip this step. You want the stakeholders to work with you toward a decision; omitting information may cause one or more of you to be blindsided. Realize that the stakeholders have a different view of the world than you do. They likely will have different ideas, strategies, or directions that are unknown to you that will impact their viewpoints. They may or may not share this information with you.
8. State your recommendations.
9. Receive direction on a clear course of action. Do not proceed until you have this. If you do not receive it, be firm with them that you will not be successful until you have it. Help them to understand the time and resources that will be wasted if you have to backtrack, as well as the project team's resulting frustration that will hinder the initiative's ongoing momentum.
Once you have been given clear direction, you can then do further work to map out a definitive plan to get there, and bring it back to your key stakeholders to ensure ongoing, effective communication.
Candice Benson is an internationally recognized management consultant and CEO of Bedford-based Benson Consulting Inc. She can be reached through linkedin.com/in/candicecbenson.