How much water?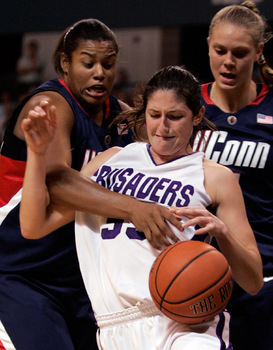 MONT VERNON – The drive to raise enough money to buy 78 acres of forest along Purgatory Brook has reached two-thirds of its $90,000 goal, but the deadline is now only three months away.
Joanne Draghetti, who has been leading the private effort to buy the land and keep it from development, said this week that the drive raised $5,000 in time to qualify for a $10,000 grant from the Mont Vernon Conservation Commission. That gives them approximately $60,000.
She noted that the Milford-based Kaley Foundation has pledged another $5,000, but only if the project reaches $80,000 by Jan. 1. There's also an anonymous donor who has pledged $5,000 if another individual or group donates $5,000 by Dec. 15, said Draghetti.
The parcel stretches east from the brook's middle falls into Mont Vernon, where it touches about 20 acres of open space preserved as part of the Trappist Circle development. The land is part of more than 1,000 acres of undeveloped watershed around Purgatory Brook, which tumbles over three small waterfalls on its way south from New Boston to the Souhegan River.
The brook, which forms the boundary between Lyndeborough and Mont Vernon, is one of five bodies of water listed as a regional priority by the Nashua Regional Planning Commission.
For more information, check the Web site (www.purgatorywatershed.org).
As long as we're talking about running water in the Souhegan Valley, note that two committees are being set up to help the state Department of Environmental Services determine how much water can be withdrawn from the Souhegan River.
One is a committee of experts, but the other is a local management committee made up of local residents. By design, it will include both people likely to want more water kept in the river (such as conservation commission members), those likely to want more water taken out of the river (such as farmers and business owners) and those somewhere in the middle (such as dam owners).
The volunteer committee will probably meet for the first time in February, and continue meeting for several years.
George May of Nashua, perhaps the best-known advocate of the Souhegan River, is looking for volunteers. Those interested should call him at 883-3409, or by e-mail at georgemay@msn.com.
A helping hand
The Pelham Good Neighbor Fund Committee is looking for help for town residents in need during the holidays.
The fund provides food, financial assistance and toys and the committee is appealing to local residents, civic and church groups and businesses for their help.
Also, the committee is looking for people to sponsor children or families, as well as people who are seeking assistance during the holidays. For more information about those subjects, call Marcia Sweezey at 635-3390, Gerty Sousa at 635-9756 or Bonnie Ward at 635-8537.
Volunteers will be at Victory Supermarket on Dec. 13 and 14 from 9 a.m.-5 p.m. to accept donations of food and money for the fund. A container for donations to the food pantry will also be on hand.
Those who would like to donate a turkey or other food items should call Frank Sullivan at 635-3457, Pelham Saddlery at 635-1263 or Beaver Valley at 635-2597.
The committee uses the funds for the holidays and to provide financial aid throughout the year to help with heating oil, electricity, rent, transportation and other household expenses.
The group accepts donations through the mail, too, at The Pelham Good Neighbor Fund, P.O. Box 953, Pelham, NH 03076.