How history makes us who we are
What 1968 did to shape a generation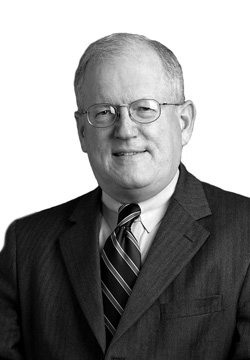 I am writing this column on June 5, 2013. It is the 45th anniversary of the assassination of Robert F. Kennedy. That jolting fact brought me back to that year, 1968, when those turning 65 this year were 20 years old, many in college and many others soldiers in Vietnam.
The recent debate in Concord over whether to accept increased Medicaid funds as part of the Affordable Care Act harkens back to the great debate about Medicare in the Johnson Administration, a couple of years prior to 1968, when the Great Society was in full flower and President Johnson was at the height of his power and influence. The war in Vietnam, however, dragged him and the country down, and when 1968 came along, the country was conflicted, and certainly not ready for the trauma that repeatedly faced it in the spring of that year.
As a sophomore at the University of New Hampshire in February and March, it was a great adventure to participate in the New Hampshire presidential primary. In my case, it was the Republican primary. I was part of an effort to obtain write-in votes for Nelson Rockefeller, governor of New York. The inevitable victor of that race, Richard Nixon, went on to obtain the Republican nomination and ultimately won the presidency in a three-way race.
The first earthquake moment of the spring of 1968 came on March 31. I stopped at a television set in UNH's Memorial Union Building. President Johnson was giving a speech on the progress of the war in Vietnam. At the end of the speech, he said, "I shall not seek, and I will not accept, the nomination of my party for another term as your president." Given the power and influence of Johnson, this was a startling development.
Earlier, Eugene McCarthy, the senator from Minnesota, nearly defeated Johnson in the New Hampshire primary, and in fact did defeat him in the delegate vote. (McCarthy was joined in the race shortly after the New Hampshire primary by Robert F. Kennedy, former attorney general, senator from New York and brother of the slain president.)
One Sunday evening in Stoke Hall, while listening to the radio with friends, the word came that Martin Luther King Jr. had been gunned down in Memphis, Tenn., where he was supporting striking sanitation workers. That was April 4, and King was 39 years old. What he had accomplished in that young life had changed America. Coming on the heels of the death of President Kennedy in 1963, and all of the other trauma, King's death seemed too much to take. Riots broke out, the country experienced great introspection, and those in their late teens and early 20s wondered what the future of their country was.
Then came June 5. That day, also in Stoke Hall at UNH, I got up early to go proctor a political science exam for Professor John T. Holden, a legend in the UNH political science department. After that, I was to go home to start my summer job, the sophomore year having been completed. Turning on the radio, I heard excited commentators talking about some event that I could not quite make out. It became clear, however, that Senator Kennedy, having won the California Primary the night before, had been shot and killed while leaving his victory party at the Ambassador Hotel in Los Angeles.
This was the last tragedy we could stand. The war, Johnson's retirement, elections, King's assassination and then Kennedy's death made that spring horrible. Later that summer, there were riots at the Democratic National Convention in Chicago, and when Vice President Hubert Humphrey got the party's nomination, he was damaged goods, and Nixon went on to defeat him and George Wallace (on the American Independent Party ticket) by a slight margin.
Why do I recount this history now? Understanding what the 20-year-olds of 1968 were going through and what helped shaped their world view should be instructive to those coming along today. The day before writing this column, I had lunch with a couple of young executives, one of whom was in diapers in 1968 and one of whom would not be born until at least 12 years later. They asked questions about things that seemed relatively current in my mind, and it struck me that the person born in 1980 looked at 1968 the same way I look at 1936, the year Franklin D. Roosevelt was elected to his second term in office, twelve years before my birth – as ancient history.
It is not ancient. It helped shape where we are today. People should understand it and remember it so they can understand those who experienced it.
Brad Cook, a shareholder in the Manchester law firm of Sheehan Phinney Bass + Green, heads its government relations and estate planning groups. He also serves as secretary of the Business and Industry Association of New Hampshire.