How can you turn your customers into dedicated fans?
As the Patriots show, doing your best provokes fanatical loyalty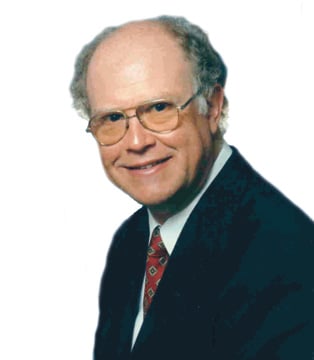 Now that the Patriots have again won the Super Bowl, there are lots of happy fans in New England. Even so, have you ever wondered what generates such often fanatical customer loyalty?
If we think back to Jan. 18, it was an unseasonably warm, 52 degrees and raining in Foxboro that Sunday, as the Patriots played the Indianapolis Colts for the AFC championship. It was pretty miserable, but Gillette Stadium was full. Thankfully it wasn't snowing and the fans didn't have to bring shovels to clear the snow from their expensive seats.
Have you ever gone to a Patriots game? It's quite an endeavor. The traffic jams can be legendary. Sometimes you can see the stadium and it will take you another three quarters of an hour or more to get there. A lot of people go early to try to beat the traffic, holding tailgate parties to amuse themselves while they wait for the game to start.
But then they'll still have the traffic going home. Just getting out of the parking lot and onto the highway can take forever, if you stay until the end of the game.
As if that weren't enough, games are scheduled to maximize TV audiences. The folks who buy the tickets don't seem to matter.
For instance, a Sunday afternoon game would be much more pleasant on a sunny day, especially when the temperatures are low. Evening games, while great early in the season, mean even cooler temperatures.
And while the fans are freezing in the stands, on the field the officials keep stopping the action for commercial timeouts. Those folks who slog down to Foxboro for every home game don't seem to matter at all, yet they do it again and again.
Even the "Deflategate" scandal didn't seem to affect fan loyalty.
Creating loyalty
Why? Why wouldn't fans just watch the games in the comfort of their own homes? They say it's not the same, and of course the camaraderie of their fellow fans can bring the excitement to a fever pitch.
Just like your company, the Patriots and other sports teams produce products and services. What are they doing to make their customers, their fans, so much more fanatically loyal than yours are?
Two years ago, the Red Sox won the World Series. Last year, they had a terrible season, but they still have lots of fans. It seems winning isn't everything; losing teams can also be much loved.
Could it be that when we watch a sporting event of any kind we are usually watching people do their very best to achieve some sort of goal, whether it's a touchdown, a home run or some other result? Diving catches and other injury-risking efforts delight us.
What about your company? Do your customers feel you and your people are doing their very best to delight them? This stuff doesn't just work in sports.
Look at the near fanatical loyalty iPhones and iPads inspire. To prove this doesn't just work for Apple, there are lots of Samsung Galaxy users who are just as passionate about their phones.
What these companies have managed to do is figure out what their customers really, really want and found ways to deliver it in great packages.
Do you always buy the same brand car, possibly for decades? Do you have favorite restaurants you frequent?
How about computers? Do you always buy them from the same major companies? People may shop around for Windows PCs, but Apple fans tend to be pretty loyal.
Regardless of what we do, we need paying customers to keep us in business. When we consistently please the ones we have, we create loyalty. Too many companies seem to have forgotten this.
In our quest for reducing costs, customers are often relegated to very unpleasant experiences just trying to communicate with these companies.
As the Sox and other teams have clearly demonstrated, you don't necessarily have to win all the time, but you always have to look like you're trying your very best.
Ronald J. Bourque, a consultant and speaker from Windham, has had engagements throughout the United States, Europe and Asia. He can be reached at 603-898-1871 or RonBourque3@gmail.com.